By Scott Cable on
Look To The Stars New York correspondent Scott L. Cable was in the Hamptons recently for a very exclusive charity event, and filed this report.
This past weekend I was invited to an exclusive cocktail party at the grand Hornig Estate in Water Mill, NY. It was hosted by the founder of Give Back Hollywood, Todd Michael Krim, and Joan Hornig, creator and president of Joan Hornig Jewelry and The Joan B. Hornig Foundation.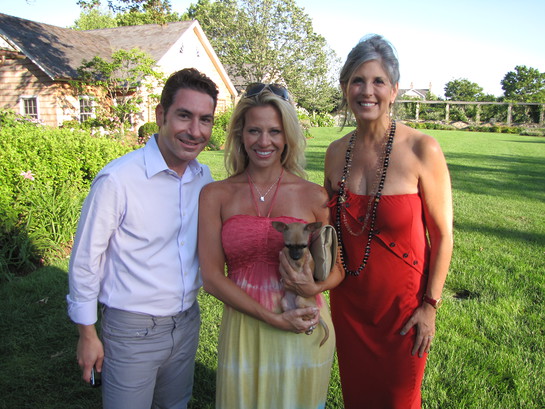 Todd Michael Krim, Dina Manzo, Joan Hornig
Mrs. Hornig was kind enough to open up her home for the sake of charity, entertain guests, showcase the newest addition to her already divine collection and host an art show in one of her guest homes, all at the same time.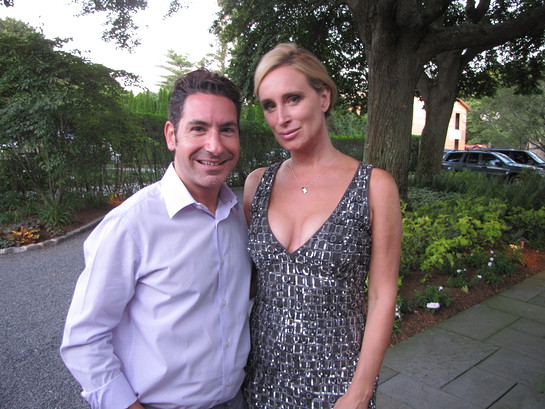 Todd Michael Krim and Sonja Morgan
Joan Hornig Jewelry created a fabulous necklace in honor of Mr. Krim's Give Back Hollywood organization, and there is nothing more New York than throwing a cocktail party/ art show on an exclusive estate in Southampton to celebrate the occasion!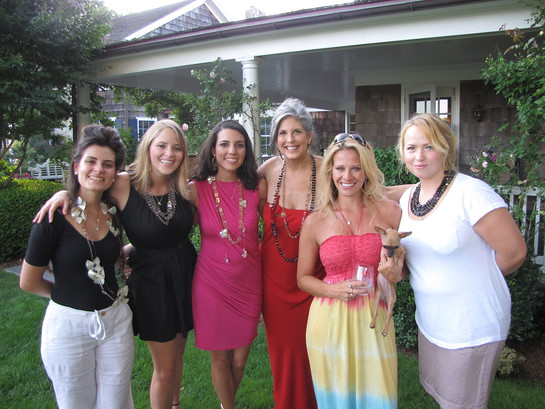 Dina Manzo and Joan Hornig and friends
After private tours of the estate and viewing the art in the guest home, I ran into both Dina Manzo (formally a Bravo NJ Housewife and current star of Dina's Party on HGTV, who was accompanied by her assistant and a Chihuahua she rescued) and current Bravo New York Housewife and fellow philanthropist Sonja Morgan.
Both the ladies came out to celebrate both the Philanthropy is Beautiful campaign by Joan Hornig and The Hollywood Pledge campaign, the newest brain child of Mr. Krimm's.
Sonja and Dina were very proud to show off their newest Joan Hornig pieces and were able to enjoy a tour of the grounds and check out the edgy art work.
All of the proceeds at Joan Hornig Jewelry go directly to the charity of the consumer's choice.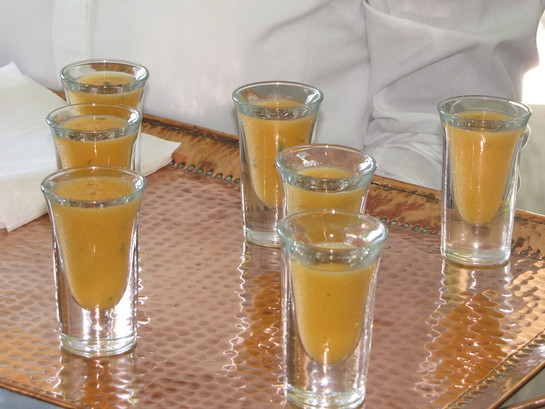 For more information on both Joan and Todd's philanthropy efforts check out www.GiveBackHollywood.com and www.JoanHornig.com.