Celebs of all calibers – from JWoww to Lauren Conrad, Ty Pennington to Jillian Harris – have all been helping out Burlington Coat Factory's Warm Coats and Warm Hearts Drive lately.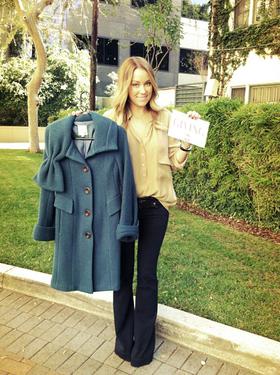 They've tweeted images of themselves donating coats and holding up "giving" signs to encourage consumers to drop off a gently used coat at any nearby Burlington, which are then donated locally to those in need.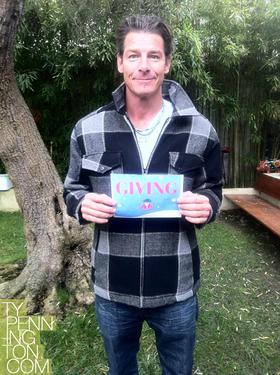 Burlington Coat Factory, a national retail chain offering designer merchandise at everyday low prices, along with One Warm Coat – a national non-profit organization dedicated to providing coats to those in need – and ABC's Emmy Award-winning news program, Good Morning America, are proud to announce the fifth anniversary of the Warm Coats & Warm Hearts Drive, which is running through January 16, 2012.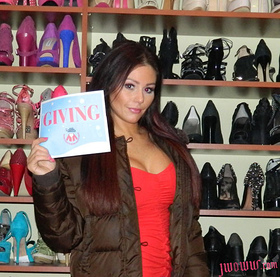 Burlington Coat Factory launched its annual coat drive at its 460 locations nationwide in October. Then, in November, Good Morning America kicked off the coat drive on air, reminding its millions of viewers about the ongoing need for coats all across the country, and demonstrating how every day people can help.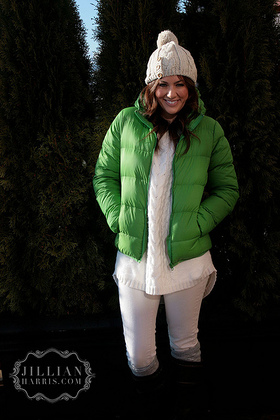 Making a difference is easy. Anyone wishing to get involved will be able to donate coats for men, women, and children in drop box locations in all Burlington stores across the country. Coats should be in good condition, with working closures and no rips or stains. As a thank you, those who donate will receive 10 percent off an entire purchase at Burlington through January 16, 2012. As an innovative addition, customers who participate can tweet a picture of themselves donating a coat, including #WarmCoats, for the chance to appear on a Good Morning America broadcast.
Since the program's inception, this joint effort has resulted in the distribution of 792,090 warm coats in working with more than 250 One Warm Coat-affiliated local organizations around the country that keep the coats within the store's community in which they were donated. This year, the coat drive plans to celebrate a major campaign milestone – the collection of its one millionth coat.
"At Burlington, we have always been committed to helping our neighbors and community through a variety of charitable initiatives, and the Warm Coats & Warm Hearts Drive enables us to extend our efforts across the entire nation," said Thomas Kingsbury, president and chief executive officer of Burlington Coat Factory. "This unique three-way partnership provides an infrastructure to collect coats and distribute them locally. And this year, we look forward to collecting our one millionth coat, as well as engaging with college students nationwide, encouraging them to give back by providing them with the tools to participate in the coat drive."
"We are thrilled to begin our fifth year of partnership with Burlington Coat Factory and One Warm Coat to make a real difference in people's lives," said James Goldston, senior executive producer, Good Morning America.
"It is still a difficult time for many Americans who struggle to make ends meet, and these challenges are even greater in the winter," said Sherri Wood, president of One Warm Coat.
"Burlington makes it easy for anyone in the country to donate coats, and Good Morning America reminds its viewers how urgently these donations are needed. Our wish is for no one to have to go without a coat this year."
For more information or to find a list of Burlington Coat Factory stores to participate, visit www.BurlingtonCoatFactory.com or go to www.abcnews.go.com/GMA.