The Children's Advocacy Center of Collin County (CACCC) is proud to announce that their largest fundraiser of the year, Gala 2012, will spotlight a performance by The Doobie Brothers.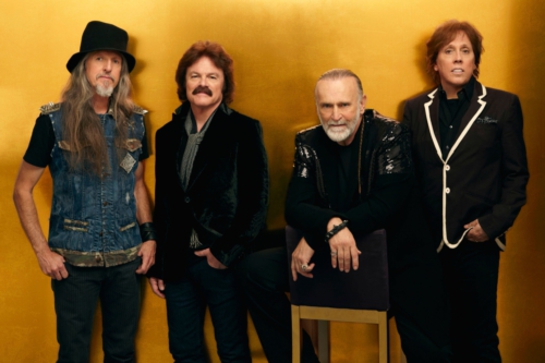 Gala 2012, themed A Moment in Time, will be held at the Hilton Anatole in Dallas on March 31, 2012.
With more than 50 million records sold, two Grammy awards, 13 Gold albums, The Doobie Brothers have established themselves as one of America's most loved bands. They have achieved and sustained a phenomenal level of success, including 27 chart singles, 16 top 40 hits and the rare honor of The Diamond Award for 10 million units of a single title, "Best of Doobies Vol. 1."
Over the years, The Doobie Brothers' music has generated success in their diversity, evolving from country blues-based into a sound emphasizing both R&B and jazz elements. From guitar-fueled rockers like "Listen to the Music," and "Long Train Running" to the folk chart topper "Black Water," The Doobie Brothers have defied a single label.
The CACCC Vice President of Development, Melanie Carroll, says, "The success of this event is vital in being able to provide abused and neglected in Collin County with our services. That is why we have strived to make this year's event better than ever before. Not only will the evening include a jaw-dropping performance by the Doobie Brothers, but it will also feature an exciting live and silent auction, and the raffle of a brand new 2012 Lexus. This is one event you won't want to miss!"
Last year alone there were over 4,000 reports of child abuse made in Collin County, an alarming average of 10 reports daily. The CACCC CEO, Lynne McLean, states, "In these difficult economic times, children need our help more than ever. It is this Gala that provides the funds that ensure that when children need us, we are there."
Honorary Gala Chair, Marsha Sparks, says, "Early in its history, the Children's Advocacy Center of Collin County committed to serve 100% of all child abuse and neglect cases in Collin County, and so much remains to be done. Abuse numbers continue to grow; the Center must have the resources to respond. As a primary source of revenue in a changing landscape of funding, the CACCC gala is more important than ever. A phenomenal evening awaits….please join us."
For more information or to purchase tickets and sponsorships visit www.caccollincounty.org.
Children's Advocacy Center of Collin County opened its doors in 1992. The Center has created a multi-disciplinary team to investigate, treat and prosecute child abuse cases within Collin County. The Children's Advocacy Center, and its partners, have offered free services to over 38,000 children. For more information visit caccollincounty.org or call 972-633-6600.