Ancestry.com, the world's largest online family history resource, has teamed up with one of its high-profile celebrity customers to support a national non-profit organization that helps youth overcome what are too often generational cycles of adversity.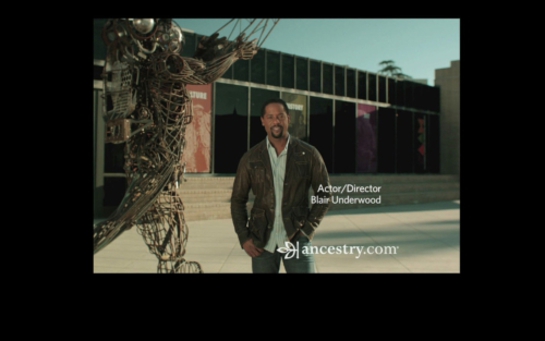 Actor Blair Underwood is currently appearing in a commercial promoting Ancestry.com's support of Big Brothers Big Sisters, the nation's largest mentoring network, proven to help children overcome adversity to achieve in school and succeed in life.
In the commercial, Underwood says discovering his family history on Ancestry.com gave him a greater understanding of himself. He goes onto say that while it's incredible to know where you came from, it's also important to know where you are going.
"That's why I'm joining with Ancestry.com to support Big Brothers Big Sisters, an organization that helps kids reach their full potential," states Underwood.
Big Brothers Big Sisters provides one-to-one mentoring services to children of single, low-income or incarcerated parents as well as sons and daughters of military personnel or those who face other forms of adversity. The new TV commercial started airing February 24 on the heels of the announcement of the Big Brothers Big Sisters 2011 Youth Outcomes Survey Report, which shows statistically significant improvements for youth throughout the first year of enrollment. The improvements are in three areas – educational success, avoidance of risky behaviors and socio-emotional competency, measures that researchers link to long-term outcomes, such as high school graduation, avoidance of juvenile delinquency, and college or job readiness.
Ancestry.com has worked with Underwood on a network TV show that airs on Friday nights. The company provided important family history research for the show, including tracing the roots of the featured celebrities including Underwood. Each episode takes one celebrity on an emotional, and often times soul-searching journey to discover the lives of family members who came before them.
Ancestry.com is donating 20 percent of proceeds of all new subscriptions donated through www.ancestry.com/donate from February 24-29, 2012 to Big Brothers Big Sisters. Funding is used by Big Brothers Big Sisters to carefully screen volunteer mentors and match them with youth in long-term, staff monitored and supported friendships.
To view the commercial and to support Big Brothers Big Sisters, visit www.ancestry.com/donate.