Christian Bale has visited victims of the horrific movie theater shootings in Colorado, with Warner Bros telling The Denver Post that he was representing himself, not the movie studio.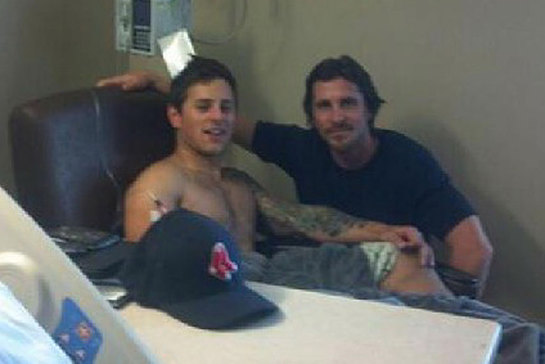 One of the 58 survivors of the shooting, Carey Rottman, posted two photos of himself with the star on his Facebook page.
"He just said he wanted to come to thank all of us because he has been thinking about this. He knows the whole world has been thinking about this," said Janie Bowman-Hayes, assistant vice president of surgical services at Swedish Medical Center in Denver. "He took it upon himself to come and thank us."
"Words cannot express the horror that I feel," said Bale. "I cannot begin to truly understand the pain and grief of the victims and their loved ones, but my heart goes out to them."
GivingFirst.org, Community First Foundation's online giving resource for Colorado, is helping Coloradans find local organizations that are dedicated to the victims and families of the horrific July 20th shooting in an Aurora, Colo., movie theater.
"This tragedy has touched us all," said Marla J. Williams, president and CEO of Community First Foundation. "GivingFirst.org provides a quick, secure way to find nonprofits that are assisting the victims and their families affected by this devastating occurrence—and it allows people to donate to multiple organizations at once."
Nonprofits featured on GivingFirst.org that are supporting the victims and their families include Aurora Mental Health Center, Arapahoe/Douglas Mental Health Network, Mental Health America of Colorado, Bonfils Blood Center Foundation, Metro Crisis Services, Inc., Colorado Organization for Victim Assistance, and Denver Center for Crime Victims. A current list can be found here.