Award winning actor, comedian and host of NBC-TV's top rated "America's Got Talent" Nick Cannon will soon shine the spotlight on the body's least known but most hardworking organ—the kidney.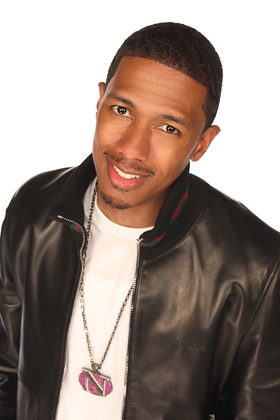 Nick Cannon, who never gave his own kidneys a second thought, was hospitalized last winter for acute kidney injury and diagnosed with lupus nephritis. His condition has stabilized and he's now stepping out in support of the National Kidney Foundation's Kidney Walk to spread the word about kidneys and kidney disease.
"The kidneys filter out toxins in the blood, acting as the body's purifier, but unless they stop working, people pay no attention. The fact is there are 26 million Americans with kidney disease and most don't know it. One in three people in this country are at risk because of high blood pressure and diabetes—the two leading causes. So none of us can afford to ignore this anymore," says Cannon.
Cannon will host and help kick off the Kidney Walk in New York City on October 14 at South Street Seaport, a 5K event that will draw 7,000 walkers who will help raise awareness and funds to support the fight against kidney disease.
"This walk will help those at risk take the lifesaving step of getting their kidneys checked," said Cannon. "By participating in the Kidney Walk, we're all helping get the word out about screening and the importance of healthy lifestyle in preventing kidney disease. I had very unhealthy eating habits but I now know that eating low fat, low sodium and low sugar diets and keeping blood pressure and blood sugar under control can prevent kidney damage."
Onsite registration for the NYC Kidney Walk begins at 9:30 am and the Walk starts at 10.30 am. Walkers participate as individuals or form teams with family, friends or colleagues. Cannon is urging New Yorkers to step out with him as part of Team Nick Cannon. To support his efforts, those in New York or anywhere in the country can make a contribution by visiting www.Teamnickcannon.com
The National Kidney Foundation is dedicated to the prevention of kidney disease, improving the health and well-being of patients and families affected by this disease and increasing the availability of all organs for transplantation.
The NYC event is one of nearly 100 Kidney Walks held by the National Kidney Foundation in cities around the country. For more information or to support the event, visit www.kidneywalk.org.