Former Miss USA Ali Landry, Safe Kids Worldwide and BRITAX Child Safety hosted a celebrity party Saturday, September 8th to increase awareness of National Child Passenger Safety Week coming up on September 17 – 22, 2012.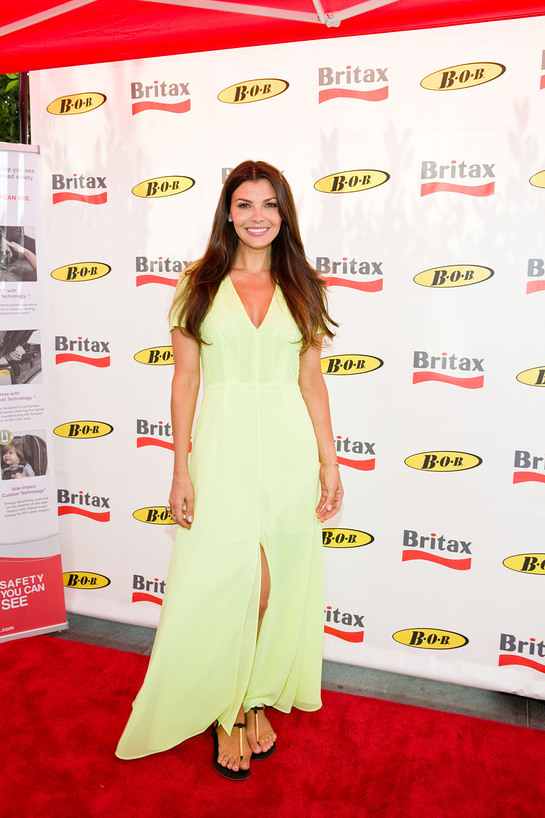 The former beauty queen, actress and producer of TV Guide Network's "Hollywood Girls Night," held her second annual Red CARpet event to teach Hollywood new and expecting parent starlets the importance of child passenger safety and seek their help in raising national awareness. Among those attending the affair with their children were Tiffani Thiessen, Constance Zimmer, Ian Ziering and Marla Sokoloff.
Landry, mother of two children ages 11 months and 5, became a certified child passenger safety technician in 2010 when she learned that 75 percent of car seats are used incorrectly. In addition to hosting her event, she'll join Safe Kids and BRITAX child passenger safety advocate Sarah Tilton to share with reporters across the country the industry's "best practices" for proper car seat use and remind the public about the many seat check events available during Child Passenger Safety Week.
"There is a strong need for increased awareness about child passenger safety in this country," said Tilton. "Traffic crashes are the leading cause of death in the United States for children from age 1 to 14. Proper installation and use of car seats will help keep children safe. Yet, too many parents aren't aware of how to properly use a car seat. And many more parents aren't current on how state laws regulating car seat restraints are changing."
Added Landry, "Safe Kids, BRITAX and I are determined to see that every kid in America is buckled up safely for as long as possible. That's why I'm encouraging all of Hollywood to join in the effort!"
Through the combined initiatives of BRITAX, Safe Kids and Landry, parents at the Red CARpet event were taught that accidents can come from any direction and that their car seats should feature the latest safety technologies, be easy to use, and provide children with 360 degrees of protection.
To help spread awareness of child passenger safety during the event, some attending celebrities Tweeted their favorite safety tips to followers. In addition, BRITAX donated to Safe Kids $2,000 in honor of the celebrity autographs collected at the event and will give away a Britax G3 convertible car seat through its Facebook sweepstakes on September 22. Those interested in winning the car seat should visit the BRITAX Facebook page for entry instructions.
For more information about BRITAX, visit www.BRITAXUSA.com, or connect with BRITAX on Twitter or Facebook.
Source: PR Newswire