George Michael is auctioning a patchwork photo wall used during his Symphonica tour to benefit an animal rescue home.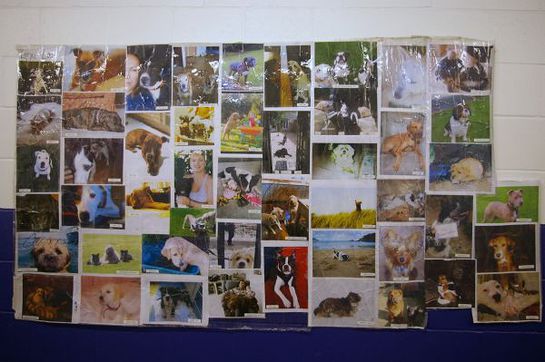 The photo wall was set up in the communal area at each show on the singer's tour, and features photos of the dogs belonging to all of the touring personnel – including George's own dogs, Abbey and Meg. George set the wall up so that all of his crew could see their pets every day they were away on tour.
The auction will benefit the Mayhew Animal Home in London. Established in 1886, Mayhew is currently one of the busiest and most effective animal welfare organizations in the city. Find out more here.
The auction runs until October 22, and can be accessed via eBay.