On Wednesday, Diggy Simmons served as Celebrity Principal for the Day to the students of Baltimore's New Era Academy thanks to the Get Schooled Foundation.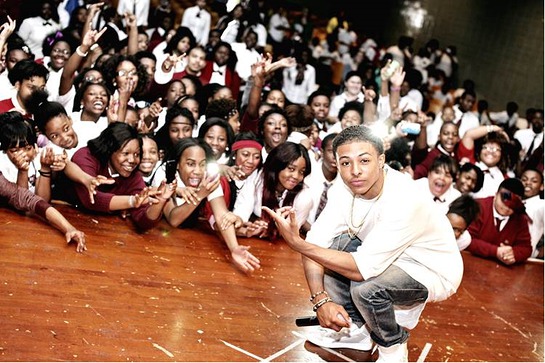 Arriving at the school to crowds of screaming students, Diggy told them about the importance of getting an education and showing up to school all day, every day.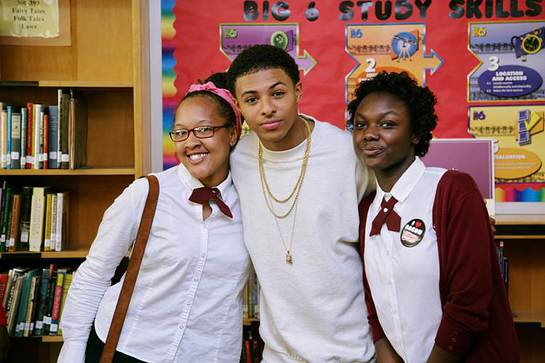 As the Celebrity Principal for a day at New Era, Diggy Simmons connected with students in their classrooms and hosted a school-wide assembly as part of the celebration of the students' achievements. He even danced with them on a stage during a dance contest!
Diggy's visit to Baltimore's New Era Academy celebrated their big boost in student attendance as part of the Get Schooled Foundation's national Attendance Challenge.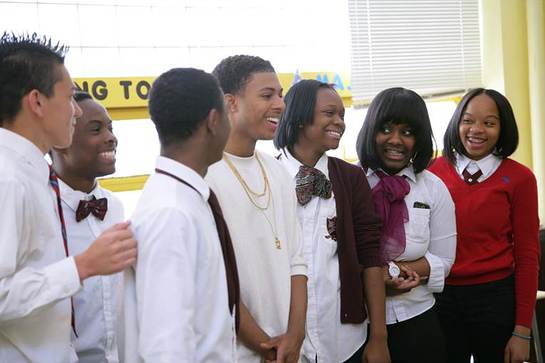 Get Schooled's Attendance Challenge engaged more than 200 middle and high schools around the country in a campaign to improve student attendance. The organization has focused on attendance as a critical metric in school and student performance because it is one of the best predictors of high school graduation and college readiness rates.
New Era Academy is one of just five middle and high schools in the nation that Get Schooled is recognizing for its attendance gains. They boosted their attendance by 3.5% over the course of the challenge, a significant feat given Baltimore's chronic absenteeism rate is 27%.