Montblanc proudly announces that the Chairman of their Cultural Foundation, Lang Lang, for the first time ever hosted a concert to benefit his eponymous charitable foundation, The Lang Lang International Music Foundation, at Carnegie Hall last night, June 3, 2013.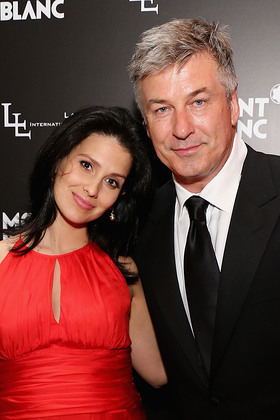 Alec Baldwin, accompanied by wife Hilaria Thomas, hosted the inaugural gala for music enthusiasts, artists, including Grammy Award winner John Legend, and philanthropists alike who not only enjoyed a live performance by the esteemed concert pianist, but also special performances by Grammy and Tony Award winning jazz artist, Dee Dee Bridgewater, Grammy Award-winning violinist, Joshua Bell, American Soprano Renee Fleming, and Danish pop diva, Oh Land. The artists were not only on hand to support their peer's charitable endeavor, but also to toast his birthday. Finally, the evening featured Young Scholars of the Foundation, Canadian Native and June Awards Nominee, Matt Dusk and model Johannes Huebl, with all proceeds benefitting the foundation.
The Lang Lang International Music Foundation develops sustainable, impactful and unique charitable activities for children to inspire them to cultivate their passion for music, which is a universal language that bridges cultural gaps to unite local and global communities. Cultural enrichment is an inherent part of Montblanc's DNA and their commitment to it spans fine arts, theatre and classical music. Since 2011, the award-winning concert pianist Lang Lang has been the Chairman of Montblanc's Cultural Foundation, which honors contemporary patrons of the arts who employ their time, enthusiasm and money to foster up-and-coming artists and their projects. With their missions, philosophies and passions for cultural advancement aligning, the relationship between Montblanc and Lang Lang is organic.
"Montblanc is proud to support our friend Lang Lang as he shares his foundation and its message with the world. His contributions to not only classical music, but global culture as a whole, are invaluable. We anticipate many future successes and resounding impact this charity will have," said Jan Patrick Schmitz, President and CEO of Montblanc North America.
Source: PR Newswire