Stacy London, style expert and co-host of TLC's "What Not to Wear," today announced her partnership with AbbVie on a new psoriasis campaign called Uncover Your Confidence.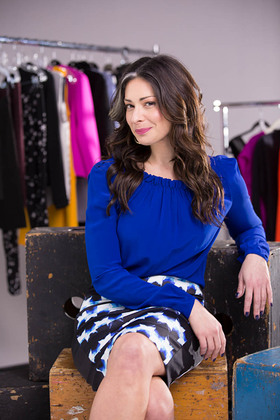 The campaign features educational resources and style advice for the estimated 7.5 million American men and women living with psoriasis. Commonly mistaken as "just a skin condition," psoriasis is actually a chronic disease of the immune system that appears on the skin.
Stacy has lived with psoriasis since the age of 4 and has a deep understanding of the disease and the personal effect it can have. "Through the Uncover Your Confidence campaign, I hope to inspire others living with psoriasis to be self-assured through their own personal style, stay positive and find the right dermatologist to help them manage their disease," said London. "Empowering people to feel more confident in their skin is what I always strive to do and psoriasis is a cause that is particularly near and dear to me."
"It's incredibly powerful to hear Stacy speak about her personal experience with psoriasis," said Maria Rivas, M.D., Vice President, Global Medical Affairs, AbbVie. "Through this partnership, we aim to educate, provide resources and tools, and bring Stacy's style expertise to people living with this chronic condition so that they can confidently confront their disease each and every day."
Providing psoriasis-friendly style advice and educational resources for both men and women, www.UncoverYourConfidence.com features:
• Stacy's Guide to Style, complete with seasonal style tips for home and wardrobe for people living with psoriasis
• Videos with Stacy answering common questions of interest for people with psoriasis
• Video series featuring Stacy's personal psoriasis journey and stories from other individuals living with psoriasis
• An online search tool to find a local dermatologist who manages psoriasis
• Access to the Psoriasis Patient Advocate Program which pairs those with psoriasis with trained professionals in their local area who can provide one-to-one support, education, and resources. The Psoriasis Patient Advocate Program is not a replacement for a medical professional or a dermatologist trained in treating psoriasis. The Patient Advocates will not provide medical advice.
Learn more at www.UncoverYourConfidence.com.