Rugby star Danny Cipriani and TV presenter Rachel Riley have put their best feet forward in neon footwear to 'walk all over cancer' by supporting Cancer Research UK's night-time walking marathon, Shine.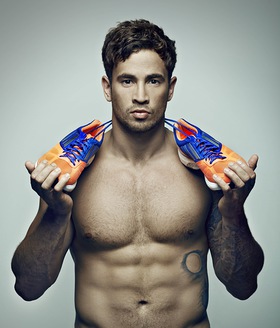 Starting and finishing at the iconic Battersea Power Station in London on Saturday 28th September, participants can choose between walking a full (26.2 miles) or half marathon (13.1 miles) route to help raise vital funds to beat cancer sooner.
Danny Cipriani says: "I'm incredibly proud to support Cancer Research UK's night-time walking event Shine. Cancer is a terrible disease that has affected far too many people's lives and sadly we all know someone who has been touched by it. That's why I really want to encourage men and women from across the UK to join together, make a stand and fight back! Everyone who walks, watches or fundraises at the event is playing a part in helping to beat cancer. So make sure you get all your friends and family together, sign up for Shine and help walk all over cancer!"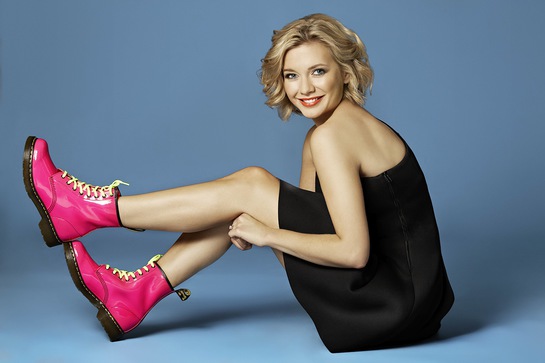 Rachel Riley said: "Cancer is something that very sadly unites us all; young, old, men, women and even children. Tragically, my maternal grandmother died from mouth cancer just before I was born and that's something that has affected my family greatly. That's why I felt it was so important to support Cancer Research UK's night-time walking event and help this amazing charity fight a disease that affects every single one of us in some way. By signing up to take part in Shine, men and women from across the UK can do their bit by coming together to take to the streets of London and walk all over cancer!"
This year, Shine is the flagship event for Stand Up To Cancer, a joint national fundraising campaign from Cancer Research UK and Channel 4.


Participants can personalise their sponsorship by choosing to fund research into treatments to fight one of 12 different cancer types, including children's, breast and prostate cancers, or for all cancer types.

Shine is aiming to bring together 13,000 men and women to help raise over £3.5 million to fund the best pioneering translational research – turning breakthroughs in the lab into new treatments that will bring more tomorrows for families all over the UK.

Enter now at shinewalk.org and help beat cancer sooner.