Wingspan Portfolio Advisors, a Dallas-based diversified mortgage services provider, has announced a two-day charity golf tournament, exclusive
VIP
movie screening, and private concert event featuring five-time Grammy Award Winner
Wynonna Judd
for this coming October.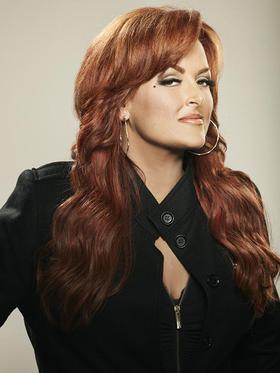 The Wingspan-sponsored Heroes & Hope event, with appearances by Dallas Cowboys legend Roger Staubach and NFL greats Tim Brown and Darren Woodson, will kick off with a private concert event with Wynonna Judd at the Westin Stonebriar in Frisco, Texas, at 7:00 p.m. on Monday, October 7.
The following day, starting at 9 a.m. (shotgun start), the Wingspan Gives Back Charity Golf Tournament will be held at the Stonebriar Country Club in Frisco. The event will conclude that evening with an exclusive VIP sneak preview of the documentary film, "The Hornet's Nest," at LOOK Cinemas in North Dallas at 8 p.m.
Beneficiaries of the "Heroes & Hope" event include Military Warriors Support Foundation, Project Hope Foundation, and 9-1-1 For Kids. Corporate and individual sponsorships are available to support these great causes; for more information, click here.
"There is no group to whom we owe more than the men and women of our military," says Steven Horne, president and CEO of Wingspan Portfolio Advisors. "This event benefits the heroes who wore the uniform of our country, enduring great hardship and sacrifice to protect all Americans. At the same time, 'Heroes & Hope' helps make a difference for children in need. Wingspan is proud to give back as a sponsor of this memorable event."
Wingspan Portfolio Advisors has been active in charitable causes, including Project Hope Foundation, the National Kidney Foundation, 9-1-1 For Kids, and others since its founding in 2008. The company provides numerous services to the mortgage industry, notably working with financially troubled borrowers to find ways for them to avoid foreclosure.
"I've been a passionate supporter of our servicemen and women ever since my first USO Tour with Bob Hope," states Wynonna Judd. "I'm proud to partner with "The Hornet's Nest" film and Wingspan Portfolio Advisors to help raise funds for our worthy beneficiaries. I hope everyone can come enjoy an evening of music and support our troops."
In a joint statement, "The Hornet's Nest" Co-Directors/Producers Christian Tureaud and David Salzberg added, "It is truly an honor to team up with Wingspan Portfolio Advisors and Wynonna Judd for this private VIP screening of 'The Hornet's Nest'. We can't wait to give audiences this early sneak peak at this inspiring first-hand account of what's happening in Afghanistan. This film gives you a never-before seen look at the sacrifices, patriotism and dedication our troops face every day in battle."
"The Hornet's Nest" follows Peabody and Emmy Award-winning ABC News Journalist Mike Boettcher and his son Carlos Boettcher, who were armed only with their cameras when they were embedded with U.S. forces fighting on the front lines in Afghanistan amid the constant threat of the Taliban. The film unfolds a true story of survival for the soldiers, and for the father and son team who seek to re-connect under the most harrowing of circumstances.
For more information about the "Heroes and Hope" event, click here.
Source: PR Newswire