On the high desert plains of Yucca Valley, California, actress and recording artist Bridgit Mendler and 67 elementary school students last week took on Save the Children's World Marathon Challenge.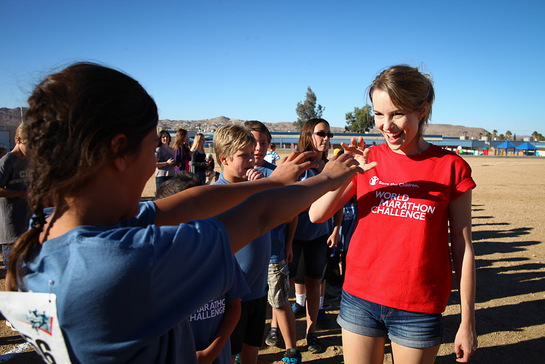 The World Marathon Challenge is a relay race where teams of kids try to run a full marathon distance of 26.2 miles in less time than Wilson Kipsang's world marathon record of 2 hours, 3 minutes and 23 seconds. The worldwide race, to be held in 21 U.S. states this month, aims to raise awareness and funds for programs focused on child survival and well-being.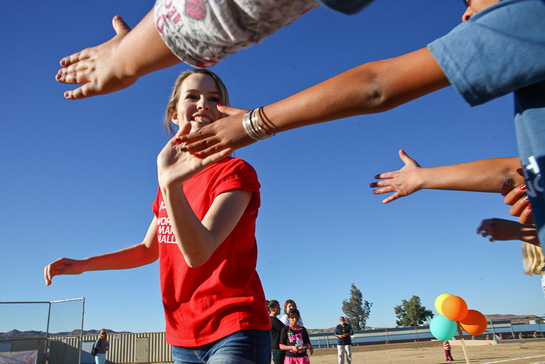 Addressing an enthusiastic crowd of youngsters outside the Onaga Elementary School in Yucca Valley before the start of the race on Oct. 16, Bridgit Mendler said, "I am really excited to be here today to kick off Save the Children's World Marathon Challenge for such a great cause. We have come together to have fun, and also to help kids in the U.S. and around the globe get a better and healthier start in life."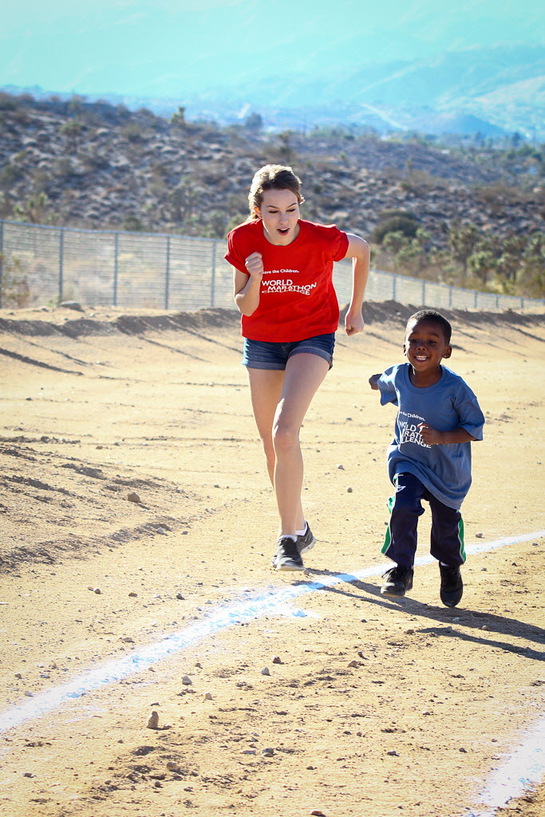 Mendler ran the first lap of the race and then cheered kids on as they passed the baton to their teammates and crossed the finish line. "Whether you break the world record or not, you are all champions. I am so proud of you," said Mendler.
Save the Children's World Marathon Challenge will take place in 67 countries, including the United States, throughout October. More than 50,000 kids, including 12,000 U.S. kids, signed up to participate in the race.
To learn more about the World Marathon Challenge and how you can help, go to WMC.SavetheChildren.org or follow #WMC2013.