By Misty Schwartz on
On Sunday November 24, 2013 Anna Easteden is hosting the launch party for her brand Kaunis to benefit Toys for Tots at Coast Anabelle Hotel.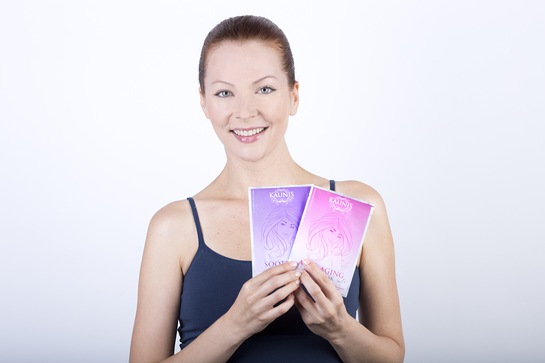 Guests are invited to bring a toy to donate to Toys For Tots, indulge in facials by Anna, cupcakes by Cupcake Wars Winner: Bubba Sweets, gift bags by Lisa Kline and photos on the "pink" carpet. The Toys For Tots Marines will be on site collecting toys and available for photo opportunities.
Kaunis started when creator, Anna Easteden, had really dry, flaky skin with acne that would last for weeks. She felt she had tried pretty much every single skin care product out there, ranging from cheaper drugstore brands to the most expensive and high-end products. This lead to the beginning of extensive research of different products, ingredients, vitamins, supplements and much more. Her persistence eventually lead her to improved skin that was beautiful, glowing, clear and younger-looking. Kaunis values great ingredients, which is why their products contain ingredients that are certified organic. They also value animals, so none of their products are tested on animals and all the products are vegetarian formulas. Kaunis is a Finnish word that means "beautiful"… For more information please visit www.shopkaunis.com.
Anna Easteden is a Finnish–born farmer's daughter, an international model and a Los Angeles based award nominated actress. She started her career as a teenager after receiving a large modeling contract with a Japanese modeling agency. In Tokyo she modeled for: Kanebo, Sony, Nissen, Wacoal, Oricom, NEC and Lux, among many others. US work includes: Salvatore Ferragamo, Calvin Klein, XOXO, Hermes, Diesel, Pony, T-Mobile, Toyo Tires, Michael Antonio, and Jockey. Anna has acted notable TV-shows, such as: "Two and a Half Men", "Bones," "Days Of Our Lives" and "Passions." Her award nomination came from the Method Fest Film Festival from her portrayal of Nina in the film by Mika Kaurismäki, "The House of Branching Love", which premiered at the Toronto International Film Festival. In Finland, Anna is the host of "Wipeout", the same show as in America, but in Finnish, on FOX. For more information on Anna please visit www.AnnaEasteden.com.
KAUNIS LAUNCH PARTY:
DATE: Sunday, November 24, 2013
EVENT TIME: 1:00 p.m. – 3:00 p.m.
PRESS/MEDIA CHECK IN: 12:45
PINK CARPET: 1:00 p.m. –1:30p.m.
LOCATION: Coast Anabelle Hotel, 2011 W. Olive Ave. Burbank, CA
Press/media/celebrity RSVP: mistyepr@gmail.com
Find out more here.