Last Thursday, Kristen Bell was accompanied by Eric Garcetti, Katie Featherston, Jim Mora, and the entire UCLA Football Team to give over 500 homeless individuals a breathtaking Thanksgiving Day with PATH (People Assisting the Homeless}.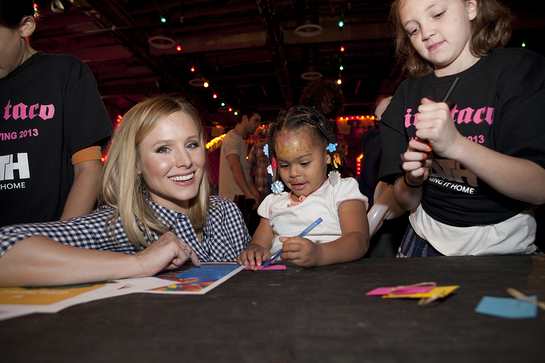 PATH has been aiding families and individuals experiencing homelessness since 1984. Their housing-first initiatives and supportive services ensure permanent solutions to homelessness and continue to touch the lives of thousands.
By 2015, PATH and their partners intend to help 1,000 families, 1,000 chronically homeless, and 1,000 veterans successfully transition from living on the streets to thriving in homes of their own. Just in these past few months alone, PATH teams have housed over 900 homeless veterans!
In a remarkable display of compassion for LA's less fortunate, Kristen Bell has volunteered as their Honorary Chair.