On Tuesday, Heidi Klum hosted a holiday creativity party for the patients of Children's Hospital Los Angeles and gifted iPad Minis loaded with FiftyThree's app, Paper, as well as their newest stylus tool, Pencil.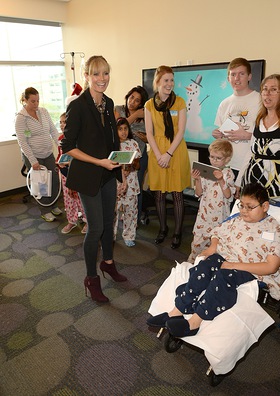 This event benefited the hospital's Mark Taper Johnny Mercer Creative Arts Therapy Program, whose certified expressive arts therapists help sick, injured and hospitalized children and families build creative coping skills and utilize the arts for exploration and self expression.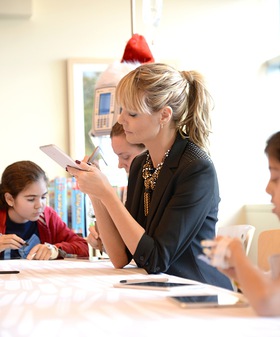 Using Pencil, Heidi and illustrator Rachel Yonda taught the children in the Artists Program, which serves more than 24,000 patients annually, how to capture their ideas as sketches, notes, or drawings, and share them across the web.
Continuing the spirit of the season, Heidi and Babies R Us also gifted Truly Scrumptious by Heidi Klum pajamas to 60 toddler-aged patients of the Children's Hospital Los Angeles.