Mexican businesswoman Angelica Fuentes has become the newest Global Advocate for the United Nations Foundation's Girl Up campaign.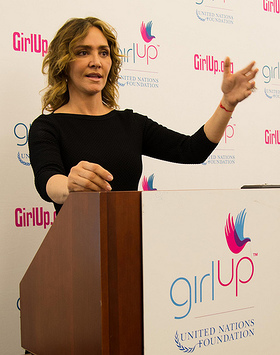 Fuentes will serve as Girl Up's second Global Advocate, alongside Her Majesty Queen Rania Al Abdullah of Jordan. In this role, she will focus on supporting United Nations programs in Latin America that help some of the world's hardest-to-reach adolescent girls.
"As a Global Advocate for Girl Up, I hope to continue my lifelong work of empowering women around the world. To do this, we must start with empowering adolescent girls," said Fuentes, CEO of Grupo Omnilife Angelissima Chivas. "Girls everywhere are strong, they are capable, and they will determine our future. It is our responsibility to help them fulfill their dreams."
In her new role, Fuentes will raise awareness of and advocate for UN programs that provide adolescent girls with life-changing opportunities, such as the chance to go to school, see a doctor, and stay safe from violence. She will help grow Girl Up's impact by encouraging girls in Latin America to get involved with the campaign so they can act on behalf of girls in other countries.
"Angelica's support has been integral to the success of Girl Up's work, and today she extends that commitment by becoming our newest Global Advocate," said Melissa Hillebrenner, Director of Girl Up. "As a successful businesswoman who uses her brands and her reach to advance the greater social good, Angelica is an inspiration for the next generation of global leaders."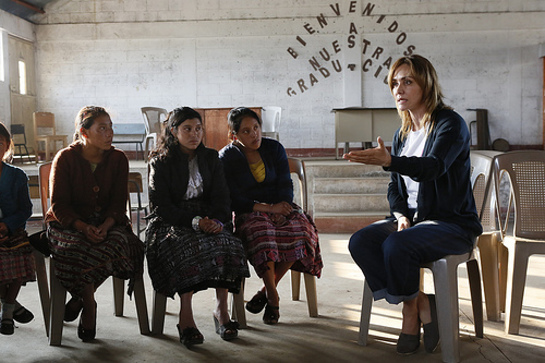 Last April, Fuentes traveled with Girl Up to Guatemala – one of the poorest countries in the Western Hemisphere – to gain a better understanding about the situation facing adolescent girls, particularly those in indigenous communities. During her trip she visited several programs that increase girls' access to education, improve health services, provide safe spaces, and create leadership opportunities. In June, she attended the annual Girl Up Leadership Summit as a featured speaker and workshop leader. These experiences inspired her to make a greater commitment to Girl Up.
During the event held today to officially welcome Fuentes to Girl Up, she joined with Hillebrenner and Kathy Calvin, President and CEO of the United Nations Foundation, for a conversation about women leaders and gender equality. Following the conversation, Girl Up Teen Advisors and other supporters participated in a question and answer session.