The Duchess of Cambridge has officially opened a new studio which will offer art as therapy to children and young people to raise their self-esteem, self-confidence and independence.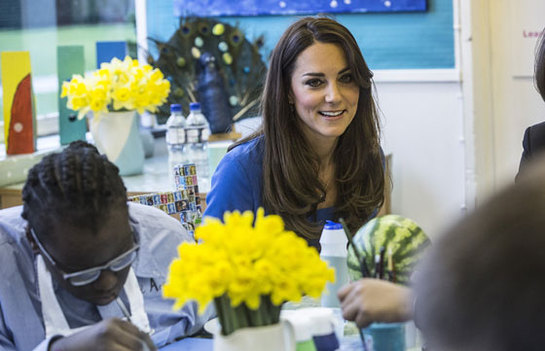 The new facility at Northolt High School in Middlesex is the seventh created by The Art Room charity, of which Her Royal Highness is Patron. Each week, up to 60 students from the London Borough of Ealing will be able to enjoy the facility. The Art Room works on the theory that in a caring and creative environment the most challenging children can 'learn and achieve through art'.
The Duchess toured the school and met children who will benefit from the new studio, some of whom were busy making the most of the new facilities by creating their own still life paintings of fruit. Her Royal Highness, who studied History of Art at the University of St Andrews, and is Patron of the National Portrait Gallery, joined the children at their table and spoke to them about their art lessons.
Source: dukeandduchessofcambridge.org