Canadian Singer/songwriter Melanie Dekker has been nominated for two 2008 Los Angeles Music Awards for Independent Music Video of the Year and the National Community Service Award.
The music video for Dekker's single, Fall In/Wounded Soldier comes from her 2006 full-length CD Revealed:. A portion of the sales, up to $2 million, goes to help wounded soldiers, an effort that resulted in the National Community Service Award nomination.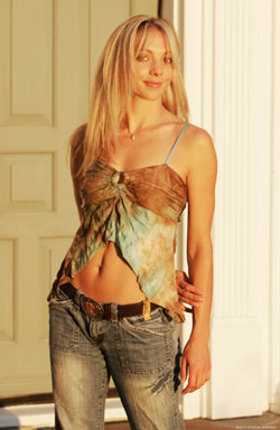 Dekker, who hails from Vancouver, wrote 'Fall In/Wounded Soldier,' in 2004 for a benefit concert for military families of wounded soldiers, states, "I was asked by the event producers to write something anthemic – a song that people would be singing 40-years from now. What I wanted 'Fall In/Wounded Soldier' to convey was that the strength of the human spirit, after being severely emotionally or physically wounded, has the power to rise again through love. I was both nervous and excited to capture such a powerful message. I believe I accomplished that musically, and the video really completes the song's emotional theme."
The video caught the attention of Al Bowman, executive producer of the Los Angeles Music Awards, and a U.S. Army veteran. Bowman felt the video would have a greater impact on a bigger screen and, after receiving a DVD copy from Dekker, he quickly started presenting it to live test audiences.
"During the first live screening, a woman in the audience broke-down in tears as the video reminded her so much of her son, who is deployed in Iraq," stated Bowman. "I knew I had found something special, so we put the video before our live nominating audience, who requested to see it twice – which never happens – and it scored highest compared to all the other video nominations. You can really see how the video moves people from the expression on their faces. 'Fall In/Wounded Soldier,' is probably one of the most touching love song videos I've ever seen."
A Top 40 indie recording artist in Canada, and Europe, Dekker has performed for countless civilian and military audiences through Canada, Europe and the USA, including Washington, DC, and TroopFest in the San Francisco Bay Area. Dekker launches her fourth European tour since the September 2006 release of 'Revealed,' on September 25, 2008.
Source: PRThatRocks.com