YWCA Greater Los Angeles, for over 120 years a leader in providing at-risk Southern California youth, families and communities with the tools to achieve successful lives, has introduced Kathy Ireland as its first Ambassador to support their many program and advocacy efforts.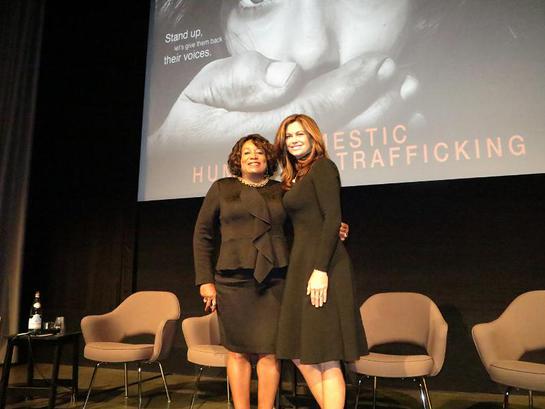 "Kathy Ireland, one of the world's greatest examples of self-made success in both business achievement and social activism, is the very symbol of the power of preparing to and daring to succeed," YWCA Greater Los Angeles President and CEO Faye Washington commented in announcing the appointment. "She dominates the world of lifestyle design and is one of the most powerful brands in the world, having done so without the benefit of college education, and yet is a leading advocate for education as the true path to success, especially for the disadvantaged young people we serve. Kathy is a hero, and now she is our ambassador."
Ms. Washington also pointed out that, "the assignment salutes Kathy Ireland and continues her dedication to the health, safety and opportunity of our most challenged young people, which has characterized her climb to what Forbes Magazine described as 'super-mogul.'"
Ireland, the organization's 2011 Phenomenal Woman Award honoree, has continued to support the YWCA GLA's mission to educate, train and empower thousands of young people from Los Angeles' disadvantaged communities.
In accepting this initial ambassadorship, she, observed, "YWCA GLA has served as a protector of youth, families and the community for over 120 years. Under the leadership of Faye Washington, a true American hero, YWCA GLA continues to make astounding achievements. When Faye and her team offered this ambassadorship, it was an incredible experience. The gratitude and appreciation that I have for this organization is boundless. It is a privilege to roll up my sleeves and stand soldier to soldier in support of YWCA GLA advocacy."
Source: PR Newswire