By Christopher Kai on
Actresses Mircea Monroe and Joelle Carter lent their star power as presenters at the annual "A Magical Night of Hope" Gala at the Skirball Cultural Center in Brentwood, CA on May 8 to benefit the Covenant House California (CHC).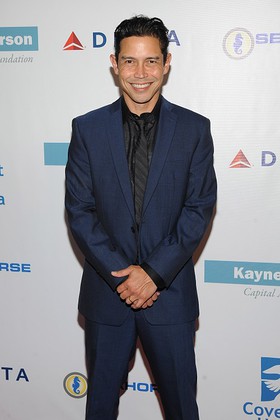 Since 1988, CHC has helped over 170,000 homeless youth by providing food, shelter, educational assistance, life skills training, employment referrals and health services at their two facilities, a 98-bed Los Angeles shelter and a 30-bed shelter in Oakland, California.
HBO was honored with the Inspiration Award while Tender Greens was honored with the Visionary Award.
The crescendo moment of the night that captured everyone's attention was thirty-something-year-old Anthony Solis who was noticeably emotional as he paused throughout his speech. As he shared his heart-wrenching story of how his mother and father would beat and whip him with a belt as a kid, the audience felt every high and low note of his deeply personal message.
By the time he was 15, Anthony was already homeless. Destroyed by the fact that his own parents were the abusers, he saw no hope until he found his way to Covenant House. With the assistance of the Covenant House staff, he was hired as an assistant manager at Starbucks and eventually became a set designer for Paramount Studios. Now as a Covenant House board member, Anthony Solis continues to garner a long list of impressive titles.
For more information, click here.