On Saturday, April 27th, 2019 at The NOVO in downtown Los Angeles, Covenant House California commemorated 30 years of changing the lives of homeless youth in Los Angeles with 'A Night of Hollywood Stars' presented by Delta Air Lines and AEG.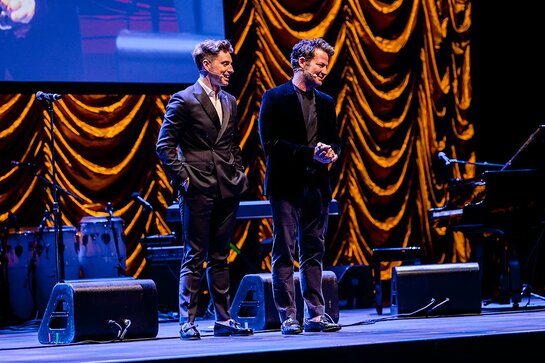 Guests enjoyed an intimate evening of celebration and music with Arlissa performing her hit single "We Won't Move" featured on the soundtrack of The Hate U Give. The Covenant House Rhythm and Blues Band also entertained with beautiful renditions of "Rise Up" and "Stand By Me" before guests retreated to an elegant dessert and champagne reception with the Hollywood Stars.
In attendance at this celebration were Nate Berkus and Jeremiah Brent, stars of Nate & Jeremiah by Design on TLC, as well as Jake T. Austin, Chris O'Dowd, Dawn O'Porter, Jason Dolley, Bradley Steven Perry, and many more celebrity guests.
Covenant House California Board Chair, Paul Hanneman, and Alumna and Board Member, Shantel Williams, began by speaking to the work being done at Covenant House California each day to serve the over 6,000 youth sleeping on the streets in Los Angeles on any given night. They emphasized Covenant House California's belief that no young person deserves to be homeless and celebrated all that Covenant House California has done over the past 30 years the make sure that every homeless youth receives the shelter, food, clothing, education and most importantly, love they deserve.
Covenant House of California is a non-profit organization, with locations in Hollywood, CA and Oakland, CA, that provides shelter, services, and programs to over 3,200 youth each year. For more information on Covenant House California and the work being done year-round for homeless and trafficked youth of the greater Los Angeles area, please click here.