Casualty actress Gemma Atkinson rode the 2014 Great Manchester Cycle for charity.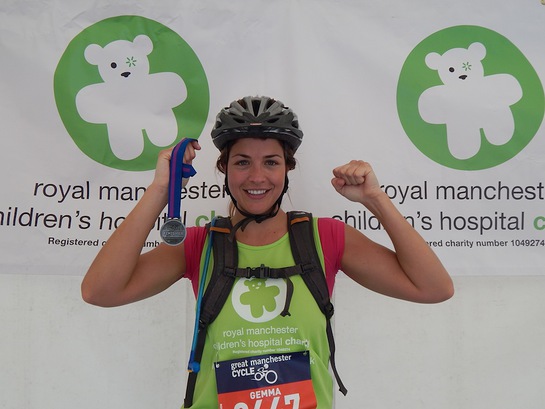 The former Hollyoaks star rode 52 miles for Royal Manchester Children's Hospital Charity Event on Sunday 29th June.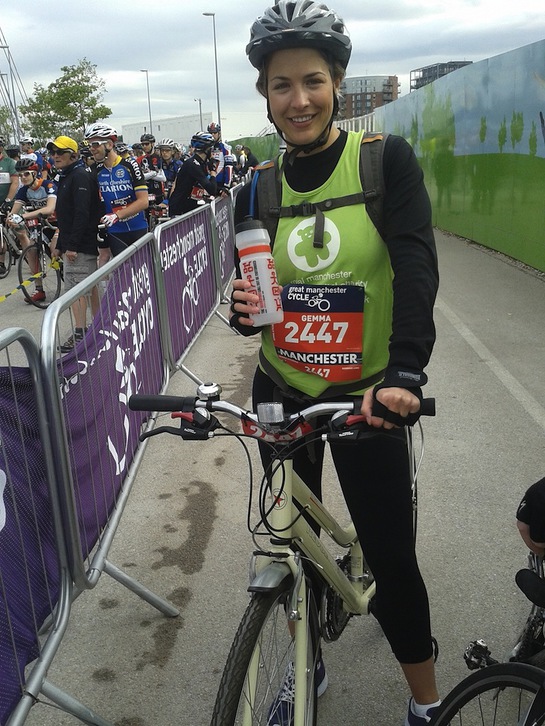 8,000 riders took to the closed roads of Manchester for the event.
Gemma – from Bury – rode the event's longest distance of 52 miles to raise money for Royal Manchester Children's Hospital Charity, a charity she has completed a number of events for in the past including the Great Manchester Run.
The actress and model was excited to return to her home city do her bit for a local charity, as she's recently been busy filming Casualty in Cardiff as her character, paramedic Tamzin Bayle, made a dramatic return to the series last month.
"I'm really pleased to be able to do something for Royal Manchester Children's Hospital and to help them raise funds," she said. "They do wonderful work and it's a very worthy cause and one I'm proud to be contributing to."
She continued, "I know the event is going to be spectacular and a really fun day for everyone taking part."
Royal Manchester Children's Hospital Charity raises funds to ensure continued excellence in treatment, care and research at the hospital – improving the lives of thousands of children each year across the North West and beyond.
The Charity has three main areas of work:
To support research projects to improve our understanding of children's illnesses;
To help to create an environment that's more child-friendly;
To provide state-of-the-art equipment for diagnosis and treatment.
Find out more here.