Paddington Bear has packed his suitcase and is coming to London for his big screen debut in the Paddington film, released in the UK on 28 November 2014.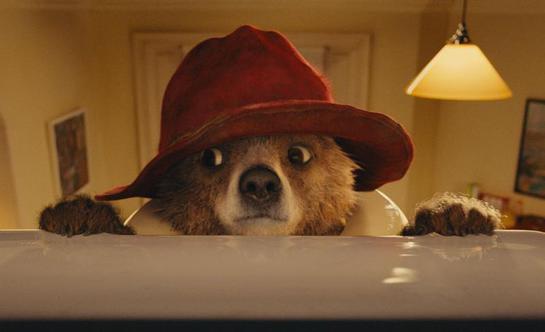 In celebration of Paddington the movie – released in UK Cinemas on 28 November 2014 – and London's art, culture and innovation, visitlondon.com, The NSPCC (National Society for the Prevention of Cruelty to Children) and STUDIOCANAL present The Paddington Trail.
Fifty Paddington statues will be placed across London close to museums, parks, shops and key cultural and landmark hotspots in an inspiring trail, with a colourful, Paddington flavour. Each of the 50 Paddington statues will be created by artists, designers and celebrities with the trail tracking the travelling bear's favourite places in London.
From October 2014, you'll be able to follow in the furry footsteps of the world's favourite Peruvian explorer when the Paddington Trail is launched.
In the movie, the young, stowaway bear finds himself alone in a big, unfamiliar city. He soon finds a warm, welcome place to stay with the Brown family, and sets out to discover more about his adopted city, London (hopefully with plenty of marmalade sandwiches along the way).
Paddington's origins date back almost sixty 60 years. His creator, Michael Bond, bought a small bear on Christmas Eve 1956, as a present for his wife, and named him after the nearest railway station to which they lived.
The Mayor of London, Boris Johnson, said, "As a long-time fan of Paddington Bear, I'm delighted that this world-famous, marmalade-loving, duffle-coat wearing, polite but notoriously accident prone bear will be celebrated by Londoners and visitors to our great city, with the launch of this fantastic trail."
All of the Paddington Trail statues will be auctioned later in the year to raise money for the NSPCC, a charity whose work is all about protecting vulnerable children and making them safe.
The film from STUDIOCANAL and Heyday Films is written and directed by Paul King (Bunny and the Bull, The Mighty Boosh) and produced by David Heyman (Gravity, Harry Potter). It boasts an all-star cast, including Nicole Kidman, Hugh Bonneville, Sally Hawkins, Jim Broadbent, Julie Walters and Peter Capaldi.
Source: VisitLondon.com