Henry Cavill, the Jersey born actor who is currently filming 'Batman v Superman: Dawn of Justice, has officially become a Durrell ambassador.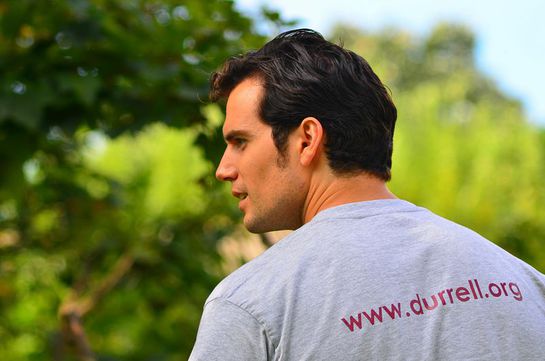 Durrell was founded over fifty years ago on the Channel Island of Jersey by author and naturalist Gerald Durrell.
Cavill has many fond memories of childhood outings to the charity's wildlife park headquarters on his native Island.
Discussing the partnership, Cavill said, "I'm enormously proud to be part of a team that makes such a huge positive impact on the world. Durrell is an organisation with a mission I can really get behind. I feel that saving the diversity of life on our planet will be seen as increasingly important in the not-too-distant future. I genuinely believe that Durrell provide hope for those endangered animals that others may have given up on already. They 'do the seemingly impossible'; I would be truly humbled if I help to make that possible."
Henry has a genuine passion for the protection of animals and indeed the biodiversity issues affecting the planet today, and as an ambassador for the world-renowned conservation organisation he hopes to visit some of Durrell's 50 field programmes across the globe.
As a pioneering charity, Durrell's mission is 'saving species from extinction' and its dedicated teams primarily work with the most threatened species in the most threatened places around the world. The organisation successfully combines a wildlife park HQ; an extensive range of field programmes and is a world leader in conservation capacity development. Together these organisational facets enable Durrell to deliver a unique approach to tackling today's conservation problems.
Commenting on the support of Superman actor and local hero, Lee Durrell, Honorary Director and wife of the late Gerald Durrell said, "We are absolutely thrilled that Henry Cavill has pledged his public support for Durrell. We operate at the front line of conservation – striving to save the most threatened species around the world, and often our field teams are required to perform almost superhuman feats in their attempts to halt the decline of some of the world's most endangered species and their habitats. With Henry acting as a global ambassador for Durrell we are positive that we can raise awareness of our charity and the vital work we do."
Find out more here.