The British Academy of Film and Television Arts Los Angeles (BAFTA Los Angeles) celebrated the 2015 Awards Season with their annual Tea Party on Saturday, January 10, 2015.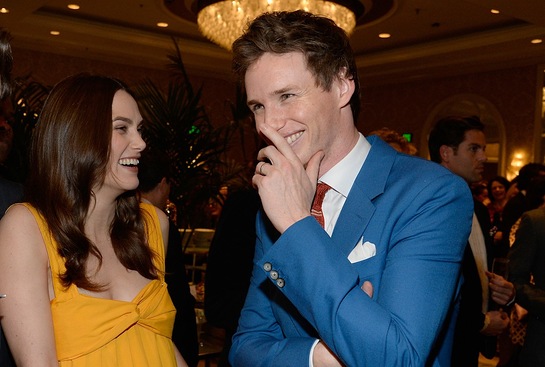 The BAFTA Los Angeles Tea Party is one of the most prestigious events in the annual awards calendar, celebrating excellence in the craft, and wishing the best of luck to all nominees for the awards season ahead.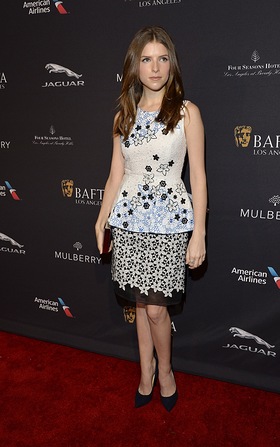 Awards Season Nominees along with leading executives, celebrities and BAFTA members enjoyed traditionally British tea and scones, and cocktails in the uniquely relaxed surroundings of a British Tea Party.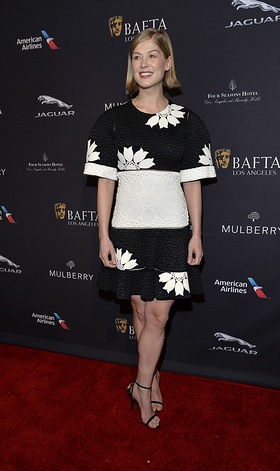 Among the stars who attended were Graham Annable (The Boxtrolls), Gillian Anderson, Patricia Arquette (Boyhood), Caitriona Balfre (Outlander), Stephen Beresford (Pride), Cressida Bonas, Adrien Brody, Steve Carell (Foxcatcher), Laura Carmichael (Downton Abbey), Henry Cavill, Damien Chazelle (Whiplash), Ellar Coltrane (Boyhood), Roy Conli (Big Hero 6), Dominic Cooper, James Corden (Into The Woods), Marion Cotillard (The Immigrant), Karen David (Galavant), Cara Delevingne, Alexandre Desplat, Jamie Dornan, Carmen Ejogo (Selma), Alfred Enoch (How to Get Away with Murder), James Faulkner (Downton Abbey), Julian Fellowes (Downton Abbey), David Ferguson, Freddie Fox, Mackenzie Foy (Interstellar), Joanne Froggatt (Downton Abbey), Nicolas Giacobone (Birdman), Dan Gilroy (Nightcrawler), Joanna Going (House of Cards), Kit Harington (Game of Thrones), Jared Harris (The Boxtrolls), Ethan Hawke (Boyhood), Sam Heugen (Outlander), Sarah Hyland (Modern Family), Jeremy Irvine, Mallory Jansen (Galavant), Felicity Jones (The Theory of Everything), Anna Kendrick (Into The Woods), Travis Knight (The Boxtrolls), Keira Knightley (The Imitation Game), Allen Leech (Downton Abbey/Imitation Game), Jaeden Lieberher (St. Vincent), Richard Linklater (Boyhood), David Livingstone (Pride), Nigel Lythgoe, Anthony McCarten (The Theory of Everything), James Marsh (Theory of Everything), Niecy Nash (Getting On), Gareth Neame (Downton Abbey), James Nesbitt (The Hobbit), Frances O'Connor, Hannah New (Black Sails), Rosamund Pike (Gone Girl), Eddie Redmayne (The Theory of Everything), Ben Robson (Vikings), Gina Rodriguez (Jane the Virgin), Rene Russo, Andrea Suarez Paz (Stand Clear of the Closing Doors), Miles Teller (Whiplash), Allison Tollman (Fargo), Morten Tyldum (The Imitation Game), Dominic West (The Affair), and more.
As well as honoring the year's nominees and winners, the Tea Party also raises awareness of BAFTA Los Angeles' wider work including its award-winning Community Outreach and Philanthropic programs that operate year-round, including the Heritage Archive and Inner City Cinema programs.
The BAFTA Los Angeles Awards Season Tea Party was presented by Jaguar and Mulberry. Event sponsors included Four Season Hotel Los Angeles at Beverly Hills, American Airlines and The Wiston Estate.