By Steve Purcell on
Man of Steel actor Henry Cavill finished running the Gibraltar Rock Run for charity in October, but his fans are still giving.
Cavill, whose brother Nik is a Royal Marine, trained for and completed the challenging footrace which climbs 1300ft to the summit of the Rock of Gibraltar, in a field of 350 runners all supporting the Royal Marines Charitable Trust Fund, for which Cavill is an Ambassador.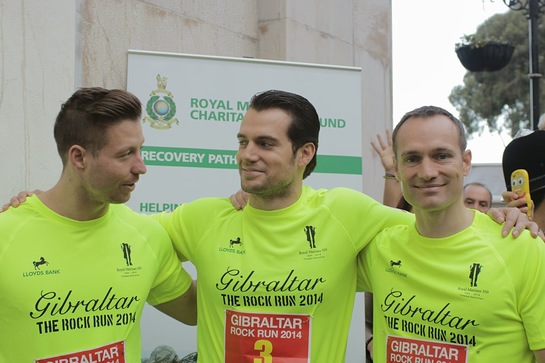 The actor set up a fundraising page for his fans, writing:
"I chose to support this charity, not only because of my obvious familial connection, but because of the deep respect I have for the Royal Marines as men and as a corps.
"I would like to say thank you to everyone who has supported me and the RMCTF during the Gibraltar Rock Run, it was a great honour and pleasure to take part in this special occasion."
The Henry Cavill News site announced on Saturday that fans are still donating, and that the fundraising goal of £20,000 ($30,000) has nearly been met.
To help Henry meet the fundraising goal, visit his JustGiving page.