Boardwalk Empire's Stephen Graham took part in Stand Up To Cancer UK's London 3 Peaks challenge over the weekend.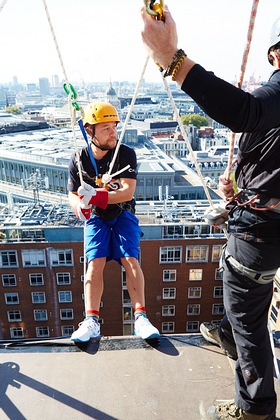 Taking place on Sunday 5 October, London 3 Peaks provided a once in a lifetime opportunity for hardcore supporters to take on the capital's first endurance and adrenaline event of its kind.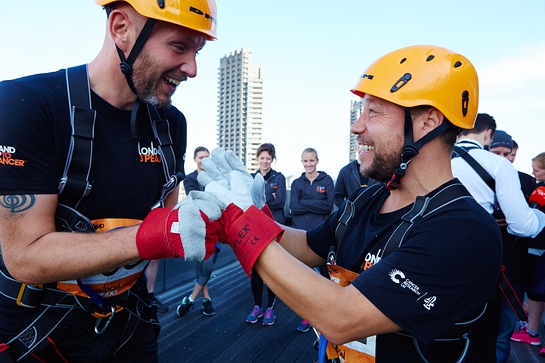 The event combines challenging tower runs up three of London's tallest buildings, a 5K run between locations, and a terrifying abseil off the third tower as the ultimate finale. Over 350 participants firstly conquered 30 St Mary Axe (The Gherkin), moving to Salesforce Tower London (formerly known as Heron Tower) and finishing at 200 Aldersgate, to take on the 185ft abseil off the 12th floor of the building.
With a combination of over 2,000 steps to climb, challengers needed stamina, courage, but most of all the determination to Stand Up To Cancer and join the UK in making the ultimate stand against such a devastating disease.
Stand Up To Cancer is the joint national fundraising campaign from Cancer Research UK and Channel 4 raising funds to accelerate new cancer treatments to UK patients and save more lives. Watch the live Channel 4 show on Friday 17th October and for more info on how to join the frontline against cancer visit Standuptocancer.org.uk.