The 3in4 Association has been announced as an official sponsor of the motion picture "It Snows All The Time."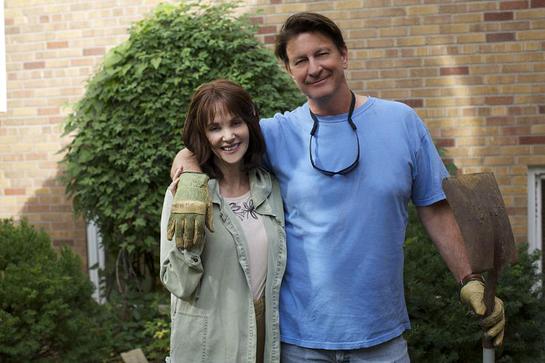 The film is based on Ed Hover, a former manager of the biolab storeroom at the University of Nebraska, who was diagnosed at age 58 with Frontotemporal Dementia, a disease similar to Alzheimer's. Though Ed's disease is rare, it is very similar to Alzheimer's, which affects 5 million Americans and is the 6th leading cause of death in the United States, according to ALZ.org.
Movie production is currently underway in Omaha and features stars Erich Hover ("Moneyball"), Brett Cullen ("42," "The Dark Knight"), Oscar nominee Lesley Ann Warren, Jay Giannone ("Gone Baby Gone") and Taryn Manning (Orange Is The New Black, "Hustle & Flow"). Hip-hop artist Slaine ("The Town"), Grammy nominee Clinton Sparks and Sterling Knight ("Sony With a Chance") are also part of the cast.
The movie will wrap this month and aims to raise awareness on an epidemic that is progressive, fatal and has no cure. 10 percent of the movie's profits will be donated to Dementia/Alzheimer's research. This is a movie about a family sticking together through a difficult situation, showing the bonds between a father and his children and the love between a husband and wife.
"The 3in4 Association is very proud to be a sponsor of this production," stated Jonas Roeser, Founder and President. 3in4's mission is educate Americans about products, services and entitlement programs that offer support during a long-term care event. "Diseases like Alzheimer's and Frontotemporal Dementia can drain a family's finances, but with proper planning, much of the financial risk could be covered in the form of an insurance policy. The key to planning is to plan early while you are still healthy. Your money does not buy this kind of protection; your health does."
Source: PR Newswire