What does a three legged dog, an LAPD Officer and a UCLA Law School faculty member all have in common? They were the three Citizen Heroes recognized by the American Red Cross Los Angeles Region at the 5th Annual Heroes Luncheon, held at the Millennium Biltmore Hotel on Thursday.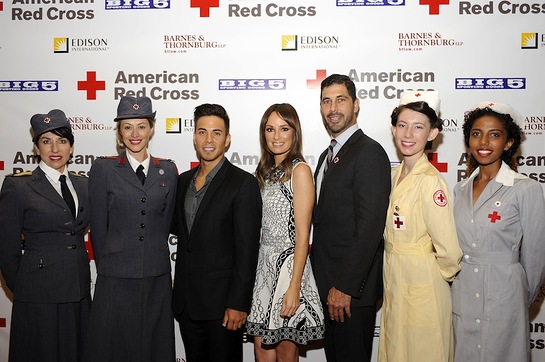 The program was kicked off by the First Lady of Los Angeles, Amy Elaine Wakeland, and followed by a keynote address by the 40th Police Commissioner of the City of Boston, Edward Davis. E! News Co-Host Catt Sadler acted as Mistress of Ceremonies, while Apolo Ohno, the most decorated Olympian in history, introduced the Citizen Heroes Awards.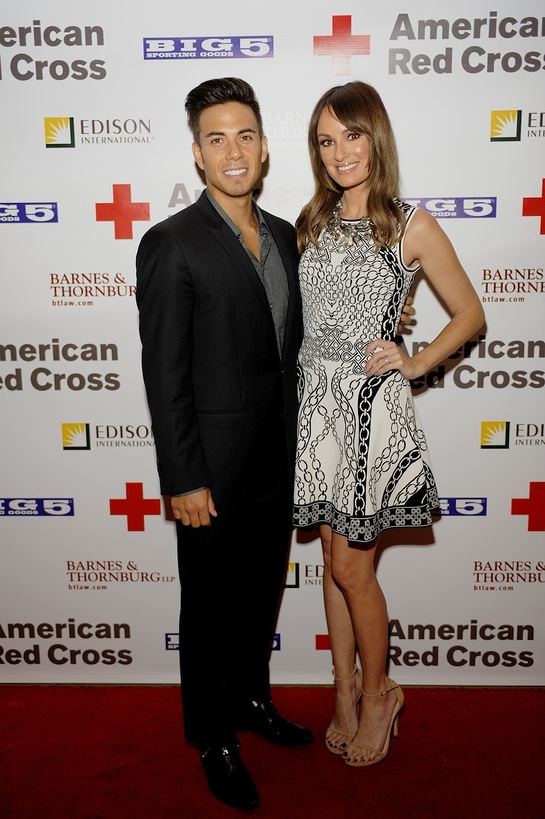 "This is a special day for us," said Jarrett Barrios, CEO of the Red Cross Los Angeles Region. "Today we honored the efforts of a number of local organizations, business and individuals who demonstrated outstanding leadership, selflessness and courage in their community and who reminded us that despite of all our differences, it is our humanity that binds us together."
Corporate and Community awardees included Alcoa Fastening Systems and the Alcoa Foundation and The Conrad N. Hilton Foundation, for their work in disaster relief. Citizen heroes included LAPD Officer Don Thompson who, when off duty, saved a man from a burning car, Tony Tolbert, who rents his home for $1.00 a month to those trying to get back on their feet, and Charlie the Dog and The North Central Shelter Intervention Program, who stepped in to save Charlie after she (yes, Charlie is a "she") was shot protecting her family.
Co-Presenting Sponsors of the Heroes Luncheon were Barnes & Thornburg LLP, Big 5 Sporting Goods and Edison International.