IfOnly, an experiential marketplace that donates a portion of its proceeds to charities, has announced the launch of its partnership with the National Kidney Foundation, providing insider access to titans and authors such as Ariana Huffington, James Patterson, Susan Vreeland, Eric Litwin, Kelly Corrigan, and more.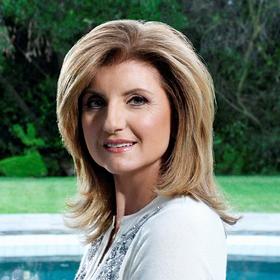 Now, fans can experience a true behind-the-scenes journey into the lives, offices, and libraries of these world-renowned luminaries, while giving back to a great cause at the same time.
Aligned perfectly with the Holiday season, these author experiences can be enjoyed by the fan or gifted to the ultimate enthusiast. With a range of experiences for adults and children alike, there is a fit for everyone. Experiences can be redeemed for one year post purchase, so these are perfect for Holiday giving or 2015 resolutions.
"Being on IfOnly allows the National Kidney Foundation to bring our exceptional experiences to a wider market…all while raising awareness and funds for kidney disease." – Nicole Friedland, Division President
Summary of Experiences:
• Write an Article for The Huffington Post and Tour the Headquarters – Now is your chance to write a guest column, tour the NYC headquarters with a guest, and meet the editors. Bidding starts at $1,000
• Be in a Bestseller When James Patterson Casts You in One of His Books – Step into the world of a Times bestseller and become a literal part of his legacy when the author names a character after you. Bidding starts at $2,500
• Give Your Child a Guest Appearance in a New James Patterson Children's Book – Does your child love the Middle School books? Are they obsessed with the I Funny series? Then imagine their delight to find out they were actually in one of them! Bidding starts at $2,500
• Co-host Your Book Club with Susan Vreeland – Make your next book club meeting a night to remember when bestselling author Susan Vreeland joins you by Skype for a rousing discussion of her latest novel. Bidding starts at $100
• Live Bedtime Story with Pete the Cat Author Eric Litwin – Give your child a bedtime story they'll never forget when bestselling author of the first four Pete the Cat picture books, Eric Litwin, reads them his new book, The Nuts, Bedtime at the Nut House. Bidding starts at $100
• Co-host Your Book Club with Author Kelly Corrigan – Your next book club meeting will be truly unforgettable when bestselling author Kelly Corrigan joins you and your group to discuss her latest novel, Glitter and Glue. Bidding starts at $500
• Autographed "All in the Family" Manuscript & Signed Memorabilia – Snag this incredible collection of signed memorabilia that will send any Archie Bunker fan over the moon. Bidding starts at $500
Auctions end on Wednesday, November 19th and bids will be accepted through 1 PM PST.
For more details on IfOnly and the National Kidney Foundation experiences, please visit www.IfOnly.com/kidney. To reach the IfOnly concierge with questions, please call 415-754-8167 or concierge@ifonly.com.
Source: PR Newswire