The Duchess of Cambridge had a day of engagements in the Borough of Kensington and Chelsea earlier this week.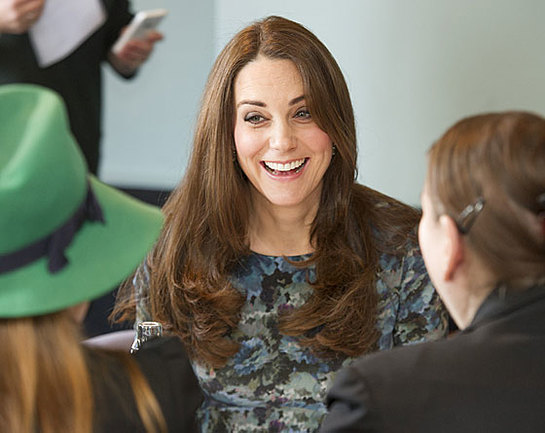 The Duchess joined a coffee morning staged by the organisation Family Friends, which provides mentors for parents or children in need.
The Duchess of Cambridge began the day by meeting mothers who had been helped by Family Friends, a voluntary organisation that provides befriending and mentoring services to families in deprived areas of the boroughs of Kensington and Chelsea and Hammersmith and Fulham.
Her Royal Highness chatted to Tracy Samuels, who has benefited from a mentor provided by the organisation.
Speaking about how Family Friends had helped her, Ms Samuels said afterwards: "I got everything out of it, my self belief, motivation, and I was even thinking about suicide because after my son was born I was very depressed. But my mentor got me right back on track and I'm very happy to have found Family Friends.''
Read more here.
Source: DukeAndDuchessOfCambridge.org