Philosophy's hope & grace initiative recently partnered with the National Alliance on Mental Illness (NAMI) at an event to launch the stigmafree campaign, a national effort focused on shattering the stereotypes associated with mental health.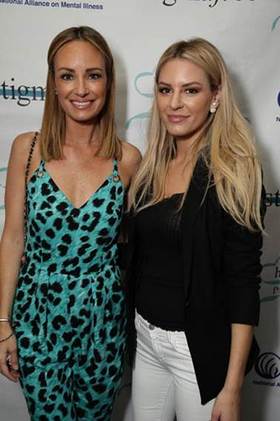 May is National Mental Health month, and together they celebrated Morgan Stewart and her good acts of mental health advocacy. Morgan Stewart of Rich Kids of Beverly Hills shared her experience and story on how she and her family have been affected by mental illness. Her older brother was diagnosed with schizophrenia when she was 13 years old and her brother was 19. It was a subject that she was not open about until just about one year ago when she shared the news on the RKOBH show. Her cast mates EJ Johnson, Johnny Drubel and fiancé, Brendan Fitzpatrick were all in attendance to show their support and stand against the stigma that surround Mental Health Awareness.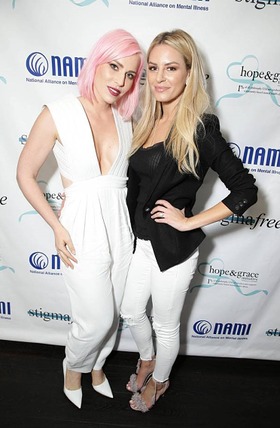 Morgan was also joined by fellow network friend and host Catt Sadler who also supports Philosophy's Hope & Grace fund. Catt has previously worked with Philosophy and is a huge supporter of their interest in women's wellness and mental health awareness. Morgan and Catt were both welcomed by Adam Stotsky, General Manager of E! Entertainment and President of Esquire Network.
Natasha Bedingfield was in attendance who wrote the HOPE song for the Hope & Grace Fund. Natasha arrived with pink hair, and was in great spirits. EJ Johnson and Johnny Dubrel joked with Kardashian stylist, Scotty Kuna. While hunky actor Colin Egglesfield told NAMI representatives of his upcoming movie he is producing about mental health issues.
Guests were treated to a full lunch provided by The District by Hannah An and beauty products by Philosophy. NAMI is also supported by celebs such as Demi Levato, Ashley Tisdale, and Amy Smart.