British Heart Foundation ambassador Pippa Middleton joined 22,000 cyclists on the London to Brighton Bike Ride, supported by Tesco, during the weekend.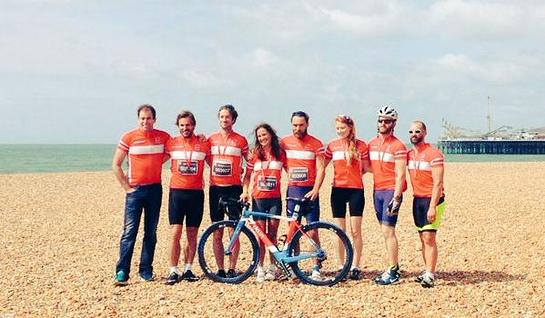 Pippa and her team, along with thousands of BHF supporters, gathered over the weekend at Clapham Common before setting off on the 54-mile route taking them from city to coast as part of Europe's largest and oldest charity bike ride.
The event was initially launched in 1975 by street performer Robert Stredder and his partner who wanted to organise a bike version of the London to Brighton car rally. Since then ride has grown from 36 riders in the first year, to over 22,000 cyclists in 2015.
In the event's history, over 800,000 cyclists from all over the UK have taken part in the ride and helped to raise over £65m for BHF's life saving research into heart disease.
"I am thrilled to be involved in this milestone year of the London to Brighton Bike Ride," said Pippa. "There was such a great atmosphere at Clapham and I can't wait to get down to Brighton and see all my fellow riders cross the finish line.
"This event is testament to the fact that cycling is such an inclusive sport that everyone can enjoy. Through the money raised, the BHF can continue to help the millions of people affected by coronary heart disease – the UK's single biggest killer."
As part of her fundraising activity, Pippa has teamed up with London based designer, Tabitha Webb to create a limited edition dress and scarf. All profits from the sale of the items will help fund essential research.
You can also sponsor Pippa through her JustGiving page.
Source: British Heart Foundation