Josh Stamberg, Brad Raider and IRC Voice Nykhor Paul were just a few of the many attendees who gathered this week for the International Rescue Committee's Fifth Annual GenR Summer Party at David Burke Garden at The James Hotel.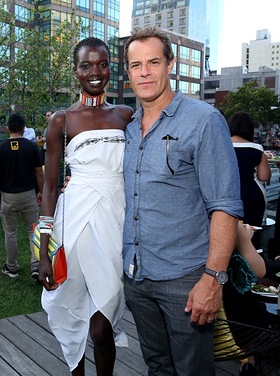 GenR is a group of young and influential humanitarians who have joined forces with the International Rescue Committee to help people affected by crisis to survive and rebuild their lives.
The GenR summer party is held to raise funds and highlight the IRC's programs, both domestic and international, which empower refugees and people who have been displaced by conflict, political oppression, religious persecution or natural disaster and help them to rebuild their lives.
Additional attendees included IRC President and CEO, David Miliband, Eric & Leigh Fleet, Melanie Huettner, Chef KPE and Lawrence Zarian.