Melissa Etheridge, Grammy and Academy Award Winning singer-songwriter, will be a Keynote speaker during the Cannabis World Congress & Business Exposition (CWCBExpo), September 16-18 at the Los Angeles Convention Center in Los Angeles, CA.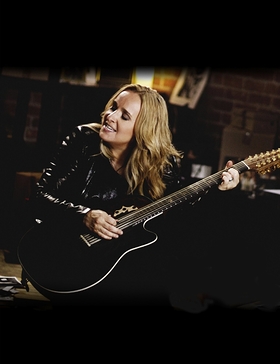 Her much anticipated Keynote Address will take place on Thursday, September 17th at 2pm. The CWCBExpo in LA is the leading event for the legalized and medical marijuana industries.
"I was extremely honored to be asked to speak at the CWCBExpo because as a Cancer survivor, who discovered the unparalleled medical benefits of cannabis during my recovery, I feel very passionate about helping to remove the negative stigma and educating people about its real medicinal value," said Melissa Etheridge.
"We are thrilled to have Melissa Etheridge Keynote at CWCBExpo in LA. Not only is she an iconic rock star, but also a very successful entrepreneur and advocate within the legalized cannabis industry. Her historic keynote will be enormously well received and very captivating," said Christine Ianuzzi, Managing Partner of Leading Edge Expositions, LLC, and Show Director for CWCBExpo.
A cancer survivor, Etheridge has publicly spoken about the medicinal value of cannabis in her recovery and is launching her own line of canna-products including a marijuana-infused wine.
"Melissa Etheridge is a perfect fit for CWCBExpo in LA. Her personal journey with medical marijuana and belief in the industry's impact and business potential will resonate with our attendees," said Dan Humiston, President of International Cannabis Association (ICA) and sponsors of CWCBExpo.
Etheridge's keynote is part of a powerful line-up of top speakers at CWCBExpo in LA that includes successful businessman George Zimmer, Founder of Men's Wearhouse and zTailors and Ethan Nadlemannn, Founder and Executive Director of Drug Policy Alliance.