To kick off the school year, students at Laurel Springs School – an accredited online private school – received an inspirational presentation from Dr. Jane Goodall, founder of the Jane Goodall Institute and UN Messenger of Peace.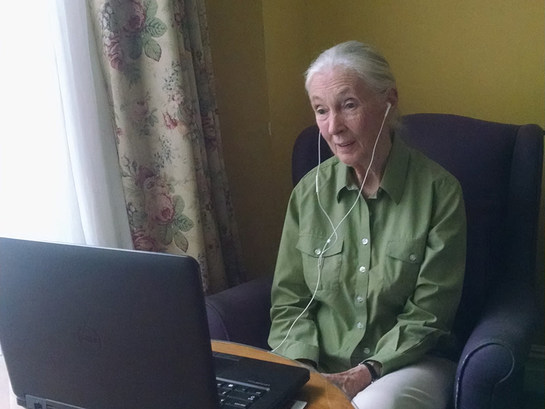 The world-renowned conservationist spoke with students about her life's work, including her global environmental and humanitarian youth program, Roots & Shoots, which comprises hundreds of thousands of young people inspired to help Dr. Goodall make the world a better place for all living things. This presentation is a part of an online symposia for Laurel Springs School students called "Meetings with Remarkable Men and Women."
"Dr. Jane Goodall is an inspiration to people across the globe, and we are so very grateful to have had her discuss her life's work and demonstrate how our students can be instrumental – no matter how small a role they play – in working to improve the environment and our world," commented Head of School, Darby Carr. "Our symposia aims to inspire, enlighten and educate our students by hearing from great leaders in a wide range of industries. Dr. Goodall's global activism and work to inspire and empower youth across the world was the perfect fit for our symposia and had a tremendous impact on our student body."
Laurel Springs School's "Meetings with Remarkable Men and Women" is an exclusive offering for students featuring inspiring stories from celebrated leaders in their respective fields. Previous speakers have included Ted Turner, philanthropist and businessman; Dr. Dumitru-Dorin Prunariu, who served as the first Romanian astronaut; and Marion Stoddart, a community leader committed to positive social and environmental change.