How2Girl, iHeart radio host and DIY expert Courtney Sixx put her new role as an official ambassador to www.BrightPink.Org to good use this weekend when she partnered with CEO of www.MKGrayse.Com Kelly Gray in order to raise funds and awareness for breast and ovarian cancer.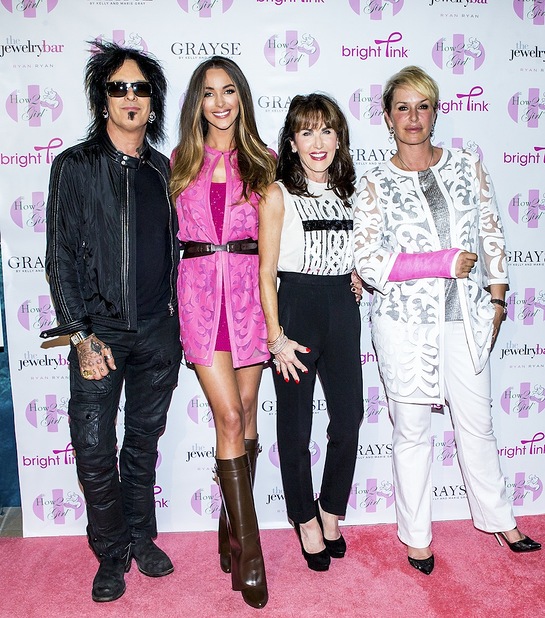 Almost 200 guests supported the event and shopped the pink collection which was specifically designed by Kelly Gray who will generously donate 20% of all sales to the charity.
"When Courtney asked me to donate, there was no hesitation at all from me, it is such a great cause and we are honored to support it." Said Gray.
The cause is very special to Courtney as she recently experienced it first hand with a close family member.
"Everyone has a passion or a connection to something that makes them want to get involved, give back and help make some changes," she said. "I have a history of breast cancer in my family and when my step mom was diagnosed with stage 3 ovarian cancer and was given months to live our whole family was blindsided, heartbroken and scared to death. Now by the grace of god and the top doctors at Cedars- Sinai, my step-mom Leslie is in remission and slowly but surely getting her life back. I am beyond proud to be working with such a terrific organization as Bright Pink and will help get the message out there to raise funds in any way I can. Partnering with Grayse has been a terrific start."
Courtney's husband, rock legend Nikki Sixx, was on hand to support his wife, as was Robin McGraw.
Guests enjoyed donated wine from www.onehopewine.com and speciality drinks by www.VeevLife.Com.