Supernatural star Jared Padalecki has launched a new fundraising campaign as part of his Always Keep Fighting initiative.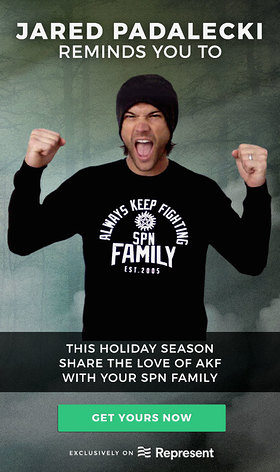 The new designs come in a range of styles, including hoodies, sweatshirts, tank tops and tees.
A portion of proceeds goes to The PACK Fund, a donor advised fund that Jared and fellow Supernatural star Jensen Ackles distribute to various charities that are important to them and their fans. These include To Write Love on Her Arms, St. Jude Children's Research Hospital, Random Acts and more.
The tops are only available until November 18, so be quick. Click here to find out more and make an order.