Last week, Tibet House US Founder Dr. Robert A.F. Thurman, Uma Thurman and Arden Wohl were just a few of the many attendees as the Tibet House US held their 13th Annual Benefit Auction at the renowned auction house Christie's, at Rockefeller Plaza in New York City.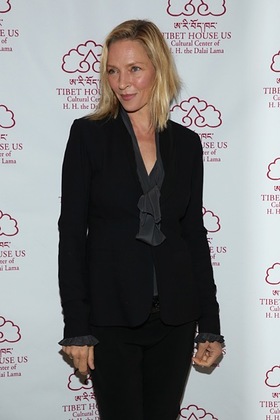 Tibet House US is a non-profit educational institution and cultural embassy working to preserve, restore and present Tibet's unique cultural and spiritual heritage. The Tibet House US is dedicated to preserving Tibet's unique culture at a time when it is confronted with extinction on its own soil.
Proceeds from the annual auction benefited the Tibet House US and The Tibetan Community of New York and New Jersey. This year's auction raised more than $350,000.
Additional attendees included Nena Thurman, Ganden Thurman, Beatrix Ost, Eric Ripert, Rahzel, Andrew Yes and Ava Warbrick.