Bette Midler wants Kim Kardashian to use her selfies for good.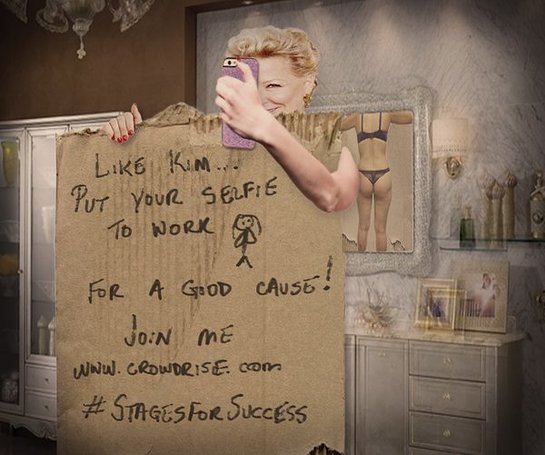 "@KimKardashian Put your selfie to work…for a good cause! Donate, RT, I'll match $$ 2-1," the legendary star said in a cheeky tweet yesterday.
Midler is raising awareness of her initiative Stages For Success, which she launched with the Jeckyl Foundation.
"A few years ago I launched Stages for Success, a campaign to modernize outdated and dysfunctional public school auditoriums," she said. "We've completed several successful transformations so far, and are hard at work on our 2016 project, a fantastic performing arts high school where the auditorium needs a major overhaul. We need your help to make this happen."
To show your support, click here.