UNHCR, the UN Refugee Agency, today announced the appointment of popular Malian singer-songwriter Rokia Traoré as a Regional Goodwill Ambassador for West and Central Africa.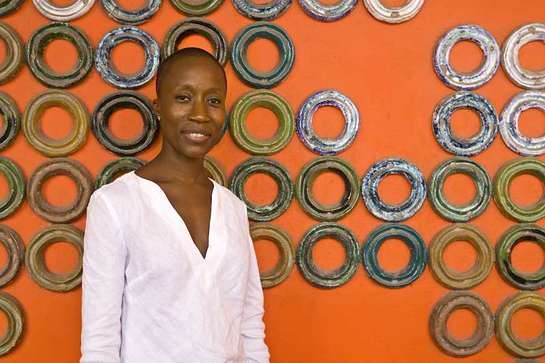 The award-winning musician has been working with UNHCR to raise awareness about the forcibly displaced, particularly in Africa, since 2013. She has visited Malian refugees in Burkina Faso, performed at UNHCR's annual Nansen Refugee Award ceremony in Geneva in 2014, and supported the agency's IBelong campaign to end statelessness by 2024.
To mark her appointment as Goodwill Ambassador, Traoré has released a special video of the title track from her new album "Né So," which means "Home" in her native Bambara language, and dedicated it to Malian refugees displaced by the conflict that erupted in 2012 in northern Mali as well as those displaced around the world. She committed to voice the plight of her compatriots after her visit to Burkina Faso on World Refugee Day in 2014. As of today, there are almost 145,000 Malian refugees in Burkina Faso, Mauritania and Niger and 52,000 internally displaced people within Mali itself.
"It is an honour to take on this role at such a vital time for refugees," said Traoré, who was born in the Malian capital, Bamako. "I have witnessed thousands of displaced people within Mali and refugees in neighbouring countries who have been forced to leave behind their homes, their families and everything they know."
She added: "They are not alone. As the world continues to witness record numbers forcibly displaced by wars and conflicts, I am grateful to be able to play a part in spotlighting this unprecedented refugee crisis as a Goodwill Ambassador." Traoré also underlined other crises in West and Central Africa, such as the ones unfolding in the Central African Republic and Nigeria which deserve the attention and action of the international community. Traoré has performed around the world since releasing "Mouneïssa" – her first of several acclaimed albums – in 1990.
"We are deeply grateful for Ms Traoré's efforts on behalf of the world's refugees and the forcibly displaced," said Valentin Tapsoba, Director of UNHCR's Africa Bureau. "Goodwill Ambassadors share the vision and values that guide UNHCR's work, and Ms. Traoré has already inspired a great many others."