The NASCAR Foundation's inaugural Honors Gala, hosted Tuesday night in New York at the Marriott Marquis, raised $1.6 million to benefit hospitalized children across the country through the Speediatrics Children's Fund.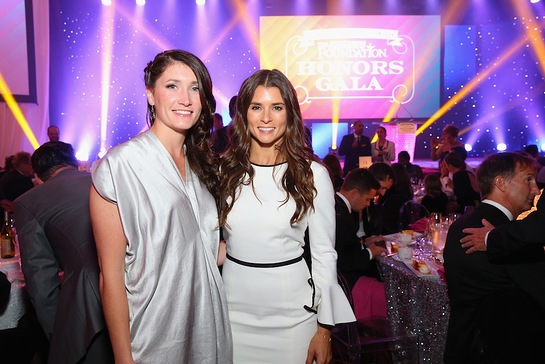 This marks further national expansion for The Foundation which has donated more than $25 million and reached one million children in need since 2006.
At the event, the sixth annual Betty Jane France Humanitarian Award presented by Nationwide was awarded to Andy Hoffman, Founder of Team Jack Foundation. Hoffman, who will receive a $100,000 donation from The NASCAR Foundation, started the Team Jack Foundation after his son developed pediatric brain cancer, and has raised $3 million to help eradicate the disease since 2011.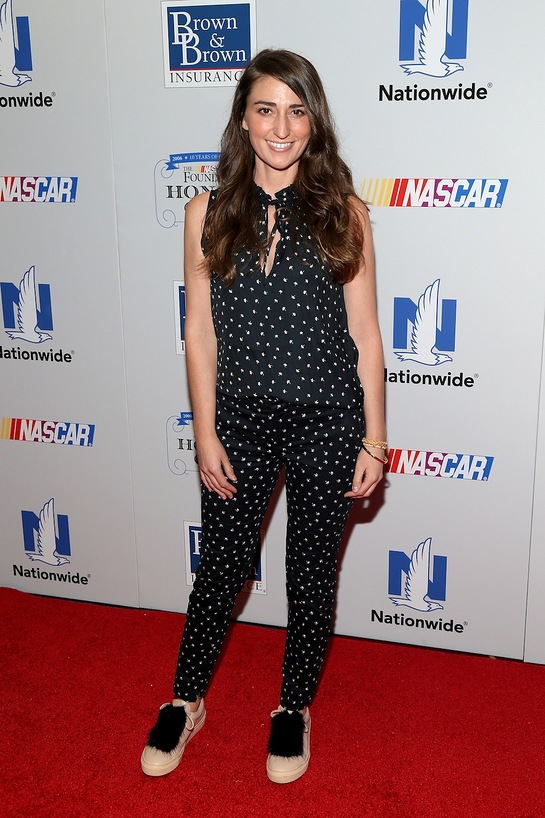 Hoffman won the award following an online fan vote on NASCAR.com. This year's other finalists included Jim Giaccone of Bayville, New York, representing Tuesday's Children; Logan Houptley of Bethlehem, Pennsylvania, a founding member of Mikayla's Voice; and Parker White of Greensboro, North Carolina, founder of BackPack Beginnings. Each of these finalists' charities will receive a $25,000 donation from The NASCAR Foundation.
"Tuesday night's Honors Gala was a wonderful opportunity to celebrate the work that all four finalists have been doing in their communities – work that will have a lasting impact on the thousands of people their foundations have helped," said Brad Barnett, associate vice-president of Media & Sports Marketing for Nationwide, the presenting sponsor of the Betty Jane France Humanitarian Award. "Nationwide congratulates Andy Hoffman on winning the award. Thank you to all of our finalists for making a difference and being an inspiration to us all."
The Betty Jane France Humanitarian Award, named after its late Chairwoman Emeritus, is given to a NASCAR fan who has made a profound impact on children in their local community. Since its inception, the foundation has granted more than $1 million to charities represented by the award finalists and more than 200,000 children have been positively impacted.
The Gala paid tribute to Betty Jane France who unexpectedly passed away on Aug. 29 and was hosted by the France family including NASCAR Chairman and CEO Brian France (son) and his wife Amy France, International Speedway Corporation CEO Lesa France Kennedy (daughter) and NASCAR Vice Chairman Jim France (brother-in-law).
Additional honorees at the gala, recognized for their commitment to child-focused philanthropy, included Dr. Howard B. Ginsburg, Division Chief, Pediatric Surgery at NYU Langone and Mark Lazarus, Chairman, NBC Broadcasting and Sports.
The NASCAR Foundation commemorated a multiyear partnership with NYU Langone at the Gala and will donate $1 million to enhance the Child Life Program at the Hassenfeld Children's Hospital of New York at NYU Langone.
The Honors Gala was hosted by Krista Voda of NBC Sports and featured a special appearance by NBC's Hoda Kotb. The evening also featured performances by Grammy and Tony nominated singer Sara Bareilles.
The following NASCAR champions and stars in attendance were: six-time NASCAR Sprint Cup Series Champion Jimmie Johnson, seven-time NASCAR Sprint Cup Series Champion and NASCAR Hall of Famer Richard Petty, reigning NASCAR Sprint Cup Series Champion Kyle Busch, NASCAR Sprint Cup Series Champion and NASCAR Hall of Famer Rusty Wallace, two-time NASCAR XFINITY Series Champions Martin Truex Jr., two-time NASCAR XFINITY Series Champion Ricky Stenhouse Jr., NASCAR Camping World Truck and XFINITY Series Champion Austin Dillon and Ray Black Jr., Ryan Blaney, Alex Bowman, Austin Dillon, Ty Dillon, Kasey Kahne, Ben Kennedy, Julia Landauer, Kyle Larson, Danica Patrick, Eddie Wood, and Len Wood.
Other VIP attendees included: Director of International Speedway Corporation, Larry Aiello Jr., NASCAR Board Vice Chairperson Jennifer Bates, actors Kelvin Harrison Jr. and Eddie Ramos, NASCAR Vice Chairman Mike Helton, and Director of International Speedway Corporation, Larry Woodard.