By Renita Manley-Garrett on
Look To The Stars recently talked to composer Megan Cavallari about how to make the world a better place.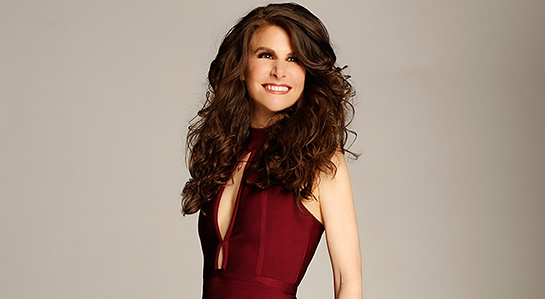 Well first off, congratulations on your recent FAHF (Fashion & Arts Humanity Fete) Humanitarian Honor. What does that honor mean to you?
I am so honored to receive this Fashion and Arts Humanity Fete Humanitarian Honor because I love composing music for film, TV, and opera and I love helping people.
What do you feel is the biggest problem with the world today?
The opposite of love is not hate, it is fear. Fear and indifference are the two things that are the biggest problems in our world today.
What steps should one, or you, take to correct this problem?
To learn to understand, to learn to listen, to learn to be present. If there are homeless people, we need to feed them. If there are kids, teenagers, and adults with cancer, they need to be cured both body and soul. If we come at an angry person with rage, we take on their rage. But if we disarm them by listening and suggesting a different way of doing things, they may listen.
Why did you first get into charity?
My mother taught children with disabilities and my father taught teenagers in the inner city of Philadelphia. As a family, we always volunteered and we were activists. I always felt great after I helped someone else, so I just continued to help people.
I was in lunch group at the Jewish Federation, which met once a month, and we all worked for each other's foundations and I started my own called "The Talk Foundation".
Were they raised to think about others, or was their an event in their lives that spurred it?
Yes. As Jews, we had a big dinner on Christmas Eve at night for my Italian father. We sang " Fiddler on the Roof" and had a Star of David on the tree.
On one Christmas day, my dad had us wrap gifts we bought for 25 cents with newspaper, and my mom gave us a decorated coffee can full of homemade cookies. We took the gifts and cookies to a fancy home for the mentally disabled called where rich people would put their children because they were embarrassed to have them at home. We spent the day there giving out the cheapest gifts. They were so cheap, like, a box of crayons, pencils, paper, and gave the staff my mom's cookies. The kids would make such a fuss. They made really loud sounds, scary at first, but my dad said that is how they were saying, "Thank you and I love you", so we didn't' care.
At the end of the day, we hugged them, and they hugged us for a very long time. We realized we were their only hug of the year. On the way home, my dad said, "You know I am not a Catholic anymore and not religious or anything, but if there was a Jesus, he would be doing what we did today." My dad was so proud.
Does any of your recent work or charitable undertakings reflect your feelings on world issues?
The Talk Foundation is about children and teenagers communicating their thoughts and feelings. It is about healing. It is about shining light in a dark place. My last film score, "Road Rebellion", which was directed by Hernan Baragan, a Cancer survivor, is a documentary about his journey travelling to all the states and interviewing teens with Cancer.
I think because of the deep work I do outside my day job (film scoring) my art has a deeper meaning, is more complex, and profound. My relationships with my directors, producers, show runners, editors, assistants, mixers, musicians, agents, are all more engaging.
What would you like to say to the world?
My father's words of wisdom: Take your good time with you. Don't expect others to provide it. And this from Meher Baba: Love is a gift from God to man.
Find out more about Megan's work at her official website.