It was a ballroom full of gay hunks, but Pamela Anderson drew the loudest catcalls as she and Vivienne Westwood named PETA US Vice President Dan Mathews Activist of the Year at Winq magazine's Men of the Year Awards in London this week.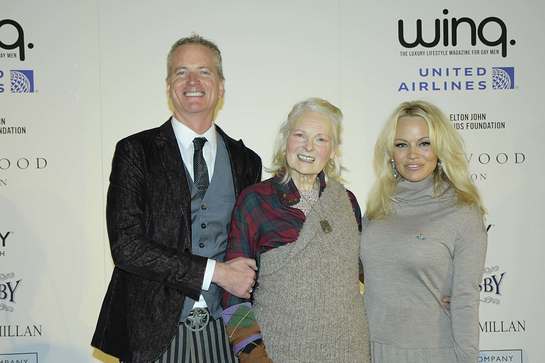 Other awardees included Sherlock creator Mark Gatiss and Olympic gold medal–winning diver Chris Mears.
"Being gay-bashed as a teen sensitised Dan to all victims of violence – including animals", Westwood said. "I was very pleased to learn that my punk outlook inspired Dan, and I hope his creative campaigns inspire new generations."
And Mathews graciously noted, "Vivienne shows that substance is as important as style, a guiding principle at PETA". He then acknowledged Anderson for starring in so many of the sexy campaigns he has devised for PETA US – and for being maid of honour at his wedding to long-time partner Jack Ryan, who was also in attendance.
Mathews closed by offering "special thanks to the Rosewood hotel for replacing our bedding with non-down pillows and duvets. After all, feathers are for the birds".