Pamela Anderson took to the streets of Calais this week with organisations Help Refugees and Refugee Community Kitchen to dish up a nutritious homemade vegan curry and hand out down-free sleeping bags to refugees sleeping rough.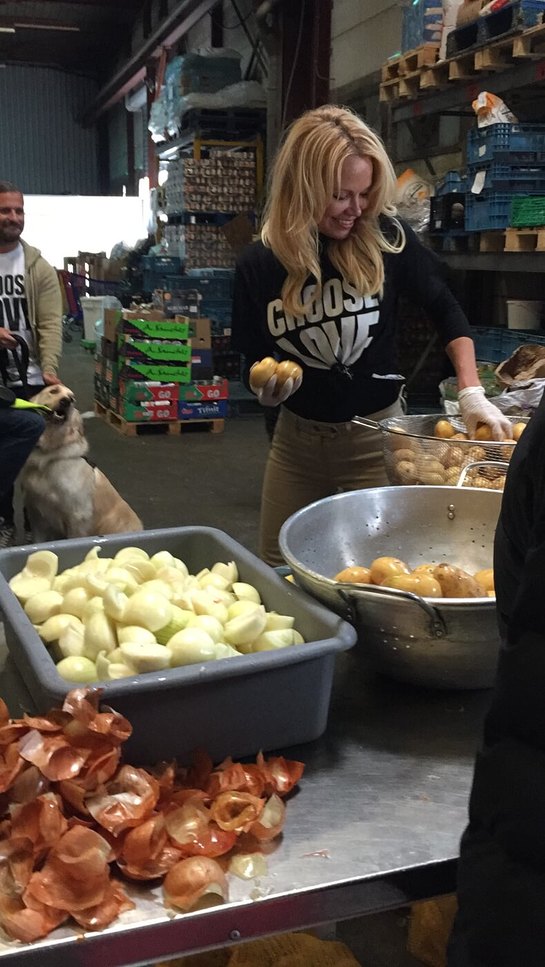 This action follows the star's visit to a Dunkirk refugee camp in January, when she joined PETA in handing out warm vegan hats and gloves – along with hundreds of animal-themed activity books and coloured pencils – to children who had been forced to flee their home countries.
"I wanted to come and give these people a helping hand and let them know people care. They have lost so much, and I hope a nourishing meal can help make the awful situation they've found themselves in a little less awful today. And because it's vegan, no animals have suffered for it, either", says Anderson.
PETA named Anderson its 2016 Person of the Year for her efforts to encourage vegan eating, for her opposition to circuses that use animals, and for speaking out about fur, among many other actions.