Professor Stephen Hawking highlighted the pioneering work of his father, Frank Hawking, at a moving event to mark one billion treatments for neglected tropical diseases (NTDs) hosted by UK non-government organisation (NGO) Sightsavers in Cambridge, UK (12 December).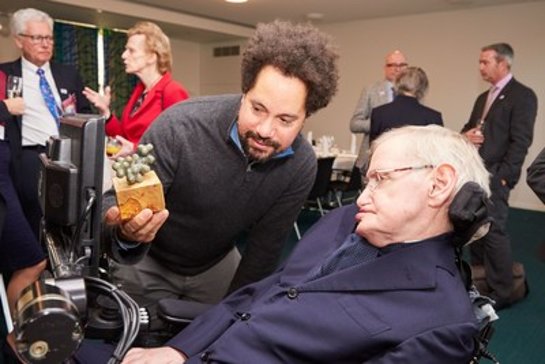 Professor Hawking said: "Collaboration between partners across the world over the last five years has accelerated us closer to the elimination of NTDs than ever before."
NTDs are a group of infections that affect one in five people globally. They are most prevalent in developing countries causing severe and lifelong impairment. Frank Hawking was one of the first to research and develop a treatment for an NTD known as lymphatic filariasis (LF), which is still widely used today.
Professor Hawking said: "Throughout his career [my father] made some important discoveries. He believed in humanity and our ability to find solutions to the most pressing problems he witnessed."
Hawking also talked of the care he received from his parents after being diagnosed with early onset motor neurone disease.
He said: "After I arrived in Cambridge in 1962 it became clear something was not quite right with me. I couldn't get up after having a fall ice skating. I spent weeks in hospital and had many tests. They never told me what was wrong, but I guessed enough to know it was something pretty bad. In fact, the doctor who diagnosed me washed his hands of me and I never saw him again. He felt there was nothing that could be done. To this day, I remain grateful that I was able to turn to my father for medical advice and support."
In a video address to the event hosted by UK NGO Sightsavers, US President Jimmy Carter said: "Sightsavers has been a valuable partner with The Carter Center in the fight against trachoma and river blindness in Africa.
"No single organisation can hope to eliminate neglected tropical diseases on its own. The effort requires cooperation among a diverse team of players, taking advantage of the strengths each member of the team brings with it."