Ricky Gervais's 120-date worldwide tour, Humanity has raised $420,000 for animal & cancer charities worldwide because of profits made on the Platinum Ticket sales.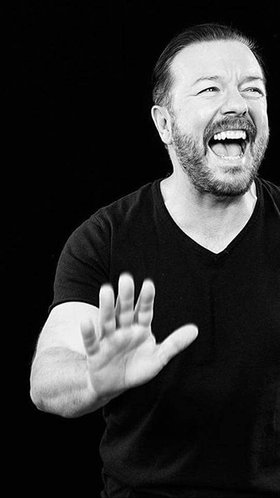 In the UK alone, over £200,000 of this amount has been split equally between the RSPCA and Macmillan Cancer Support. Gervais donated a similar amount to charities in every city he visited including the Happily ever Esther Sanctuary in Canada and The Humane Society in The US.
In an effort to take action against ticket touts, Platinum Tickets for Ricky Gervais's Humanity tour went on sale to guarantee premium seats at market rates, with the extra profits from these ticket sales going to worthwhile causes.

On the thousands of pounds raised to date for charities through these Platinum Ticket sales in the UK, Ricky Gervais said: "It's such a perfect scheme as I can donate hundreds of thousands of pounds to worthy causes close to my heart knowing that I've denied scummy touts of that cash."

2017 and 2018 marked the multi award winning comedians' return to his first love of stand-up comedy on an international stage. Gervais took his show Humanity on a 120-date worldwide tour, which included a three-week sold out run at London's Eventim Apollo. Netflix then bought the show for a record fee and then bought his next show SuperNature, for the same amount. Gervais said "I haven't even written the next show yet, but I've already decided to do the same with premium tickets for more animal and cancer charities around the world" 

Humanity is currently available to stream on Netflix.