Here's your chance to meet Anna Kendrick and Blake Lively at the premiere of A Simple Favor… and all you have to do is donate to charity.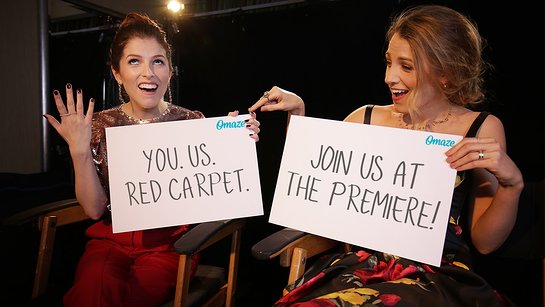 omaze.com is giving you the chance to join the stars and snap some selfies. You and a friend will meet Anna and Blake on the red carpet, where you'll pose for photos together and get to know two of the biggest stars/nicest people in Hollywood. Once you've snapped the perfect selfie, you'll head into the premiere to see the incredible thriller before anyone else.
To get in the draw, all you have to do is visit omaze.com and donate to Child Rescue Coalition and Room to Read. The more you donate, the more chances you have to win.
Child Rescue Coalition is a nonprofit organization that rescues children from sexual abuse by building technology, free of charge, for law enforcement to track, arrest and prosecute child predators. Because of CRC's tools, law enforcement has rescued more than 2,400 children from sexual exploitation and abuse and arrested over 10,300 predators. Your donation will help Child Rescue Coalition improve their cutting-edge CPS technology, train more law enforcement around the world, rescue more children from sexual exploitation and help keep kids safe.
Room to Read seeks to transform the lives of millions of children in low-income countries by focusing on literacy and gender equality in education. Working in collaboration with local communities, partner organizations and governments, they develop literacy skills and a habit of reading among primary school children, and help girls complete secondary school with the relevant life skills to succeed in school and beyond. Your donation will impact deserving children around the world through the gift of education, unlocking their full potential so they can contribute to their communities and become active participants in society.
To find out more, click here. But be quick, this competition ends very shortly.